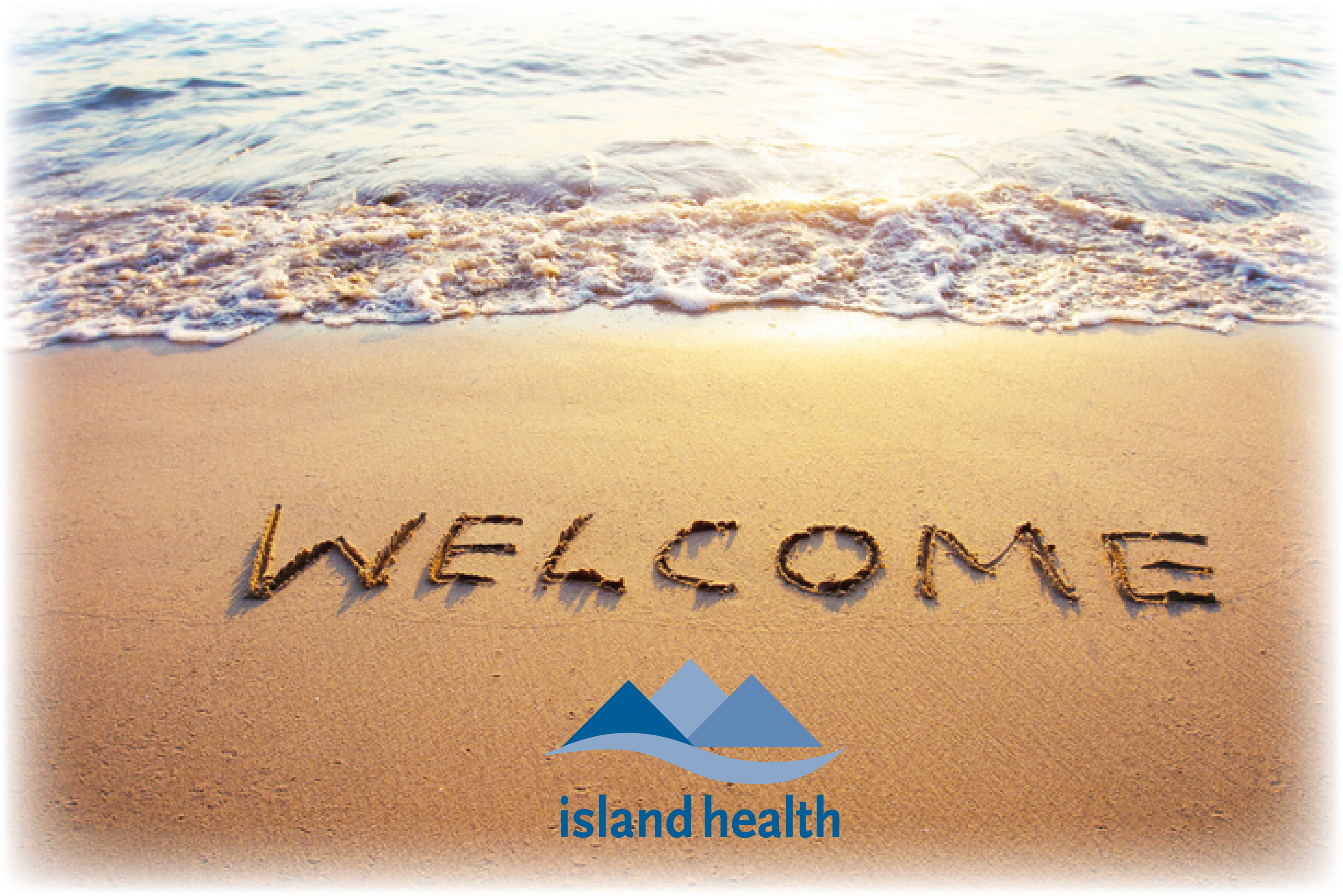 Medical Staff Information & Education Hub
Welcome to the Medical Staff Information & Education Hub. This site has been designed  to support your introduction to Island Health, and help you establish and grow your career with us. Please visit the medical staff website often to ensure you are accessing up-to-date information for Island Health medical Staff.
Welcome to Island Health | Message from Kathy MacNeil President & CEO
Welcome message from VP Medicine, Quality, Chief Medical Executive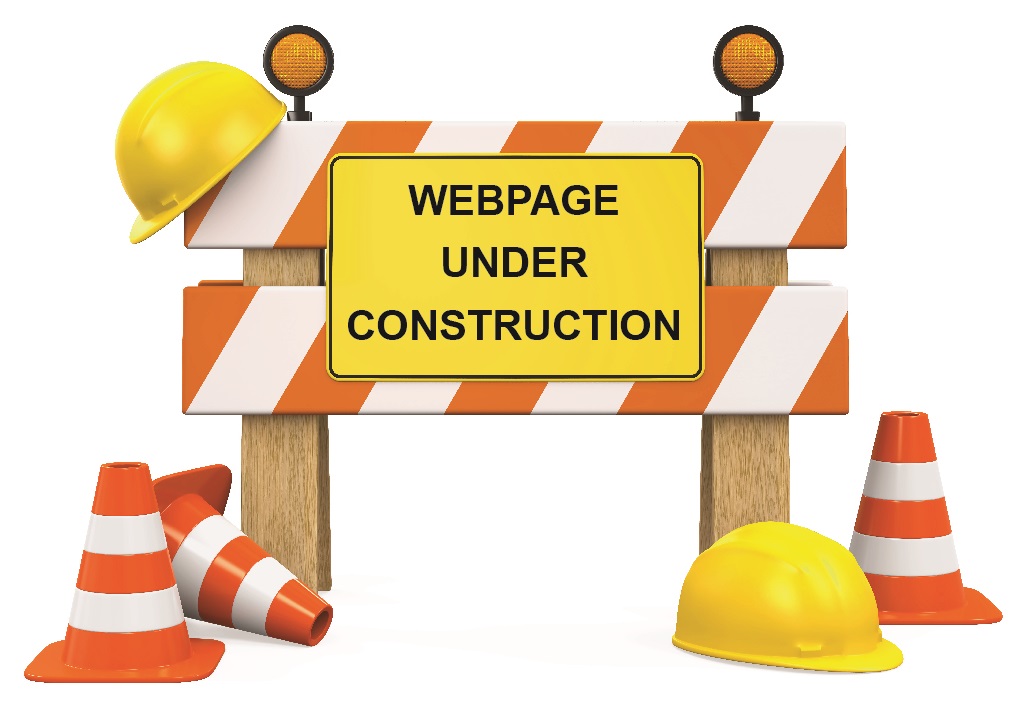 | Education Module  | Rural | Action Required  | IHealth |
| --- | --- | --- | --- |
| | | | |
---
Getting Ready
This section provides you with the information you need before arriving on site. Review each drop-down to ensure you are ready to start!
Pre-Onboarding (

Recruitment & CP processes, & Payment)

There are several processes and connections you will make before you are ready to begin work at an Island Health Site. Below is a brief overview of these steps; click through to their pages where you can find additional information and contacts for each team.

Read the Medical Staff Rules and Bylaws

| | |
| --- | --- |
| | Island Health's Medical Staff Rules outline the organization of the medical staff and the day-to-day processes by which the medical staff provide patient care. Island Health's Medical Staff Bylaws set out the conditions under which members of the medical staff serve the facilities and programs operated by Island Health, provide patient care, and offer medical advice to the Board of Directors. |

 

Find current information and updates

This Medical Staff website hosts important up-to-date information and resources for all medical staff such as a Calendar of events, News updates, and key organizational navigation information. This website does not require a log-in and is updated Monday - Friday.

This emailed bulletin contains organizational updates including COVID-19 information, leadership changes, changes to clinical and organizational practices and relevant to medical staff, delivered to your preferred email. Contact MedStaffCommunications@islandhealth.ca to be added to the distribution list.

The Island Health Intranet is an internal site accessible with your Island Health Windows log-in and relevant to all staff at Island Health. This site contains information not available to the general public such as clinical resources and IMIT support. 

Set up your Systems

Island Health Network Account and Email

Your network account has been requested for you by the Credentialing and Privileging team. You will receive an email containing your network login information, email address and temporary password.
This account includes your Island Health email address. Some communications contain confidential information that should not be shared outside of internal Island Health systems. Please check your Island Health email regularly; this is a requirement of your service with Island Health.
You can access your Island Health email account at any site using your Island Health network login or when off-site, by typing http://mail.islandhealth.ca into your web browser.

LearningHub account Set up

The LearningHub system contains Island Health and Provincial education modules to support you in navigating our health system safely and confidently. Please follow the link above and create your account using the name and email address you provided on your Credentialing and Privileging application. This LearningHub account will be used regularly throughout your career in B.C.; please remember your username and password for future use. 

Electronic Health Records

Island Health's Electronic Health Records (EHR) initiative is referred to as IHealth, and an enhanced EHR/IHealth roll-out is underway at several sites. These sites are called activated sites; please see "Get to know Island Health Sites" section below to determine IHealth activation status. 

All providers will be contacted by the Electronic Health Record team for EHR training, and IHealth for activated sites. Training must be completed prior to starting on-site for your first shift, including an in-person/virtual session for fully activated IHealth sites. 

To contact the training team directly, please email: EHRProviderEducation@islandhealth.ca

You will need your network login and password for your Electronic Health Record education session.

Parking and Site Access Cards

Photo ID and access card

Your photo ID and access card (if applicable) are ordered for you by your local credentialing office. Please refer to your recommendation for approval of privileges letter for the location of your card pick up.

If you have lost or need to replace your photo ID, please contact photoID@islandhealth.ca

Parking

Parking Services offers information such as parking office hours, bicycle storage, and alternative commuting options. . To obtain information on physician parking rates and how to obtain a parking permit, please contact parking services directly:
---
Getting Started
This section provides you with the information you need to start working on-site and help you learn about processes, structures, and resources available to you.
Introduction to Island Health

 

 

Welcome to Island Health an introduction to your new health authority.

 

Living our Values: Island Health vision, purpose, values, code of conduct and expectations.

Respectful Workplace: This module explains Island Health's Respectful Workplace Policy and corresponding Procedures, and outlines the resources and services provided by the Respectful Workplace Office.

Cultural Safety
There are 50 First Nations on Vancouver Island and three cultural families: Coast Salish, Nuu-chah-nulth, and Kwakawa'wakw. Each cultural family contains a number of First Nations. The department of Aboriginal Health contains numerous links to local, provincial and national resources. 

For further training Opportunities: 

Aboriginal Health: For the Next Seven Generations for the Children:
This module provides an opportunity for providers to strengthen their cultural awareness competence and enhance their ability to establish culturally safe, respectful environments.
San'Yas Indigenous Cultural Safety: 
Cultural safety is about fostering a climate where the unique history of Indigenous peoples is recognized and respected in order to provide appropriate care and services in an equitable and safe way, without discrimination. This website includes information about the San'yas: Indigenous Cultural Safety Training Program delivered by the Provincial Health Services Authority of British Columbia.  

 

Island Health Structures

Below is a brief overview of key Island Health structures working collaboratively to support medical staff and the entire Island Health network. Additional information including contacts can be found through the hyperlink heading of each section.

Medical and Academic Affairs

Island Health's Medical and Academic Affairs provides services to support an engaged and healthy medical staff that works with Island Health to co-lead and respond effectively to the rapidly changing world of health care.

Get to know Island Health Sites

North Island

Central Island 

South Island

Get to know your Department

Here you will find department specific information including, department specific education, news, and departmental policies.

Patient Safety & Quality

Violence Prevention
This e-learning course is intended for non-unionized medical staff within the health authorities, such as physicians, dentists, etc.  

Hand Hygiene
In this module you will learn about the role that hand hygiene plays in preventing infections, and when and how to properly clean your hands to prevent the spread of infection.

Mental Health Act
This online module provides an overview of the Mental Health Act of British Columbia. It offers a basic understanding of the legislation of the Act, the responsibilities of care staff and physicians, and rights of the patient.

Disclosure of adverse events
Disclosure of adverse events to patients is a legal requirement in Canada. The learning goal of this course is to familiarize staff with the recommended disclosure process.

Patient Safety & Learning System

The BC Patient Safety & Learning System (PSLS) is a web-based patient safety event reporting tool that helps health-care providers manage patient safety events and share lessons learned to improve patient safety and quality of care.

A central source for safety information and reporting pathways. Visit this page to find resources to support freedom from the risk of injury, danger or loss, and from physical and psychological harm for yourself and patients.

Medication Safety

This Medication Safety links to resources to support safe administration of medication to Island Health patients across the continuum of care. This team of clinical subject matter experts coordinate with Pharmacy, Professional Practice and Quality to provide implementation ready solutions and guidance for safe medication practices.

Medication Reconciliation
This course provides a basic overview of how to incorporate Medication Reconciliation into practice. After successfully completing this course, you will be able to complete an admission, transfer, and/or discharge medication reconciliation either electronically or on paper, as applicable to your site.

BPMH – Best Possible Medication History
This course provides a basic overview of how to conduct and document a Best Possible Medication History (BPMH) into your practice.

Information Management

Confidential Information Management
This education module will support you in your ongoing efforts to care for all confidential information you may encounter in your day-to-day practice.

 
---
Getting Established
This section provides you with information and resources to support your career growth, practice design, and leadership and research opportunities.
Medical Quality

This page provides resources for medical quality such as a reporting hub, provider profile, and initiatives such as Choosing Wisely Canada.

Island Health Strategic Framework

Island Health's Five-Year Strategic Framework is built on the health system objectives set by the Board of Directors and the priorities of the Ministry of Health and Ministry of Mental Health and Addictions. It was endorsed by the board in June 2019.

External Funding Opportunities are available for medical staff to participate in quality improvement, engagement, and research activities.

Island Health's internal medical leadership development workshops cover topics nominated by our frontline medical staff leaders and are selected to enhance your skills and comfort level with the challenges of building a high performing health care system. 
---

This page guides you through the steps required when taking a leave and getting locum tenens coverage, and relinquishing privileges.
---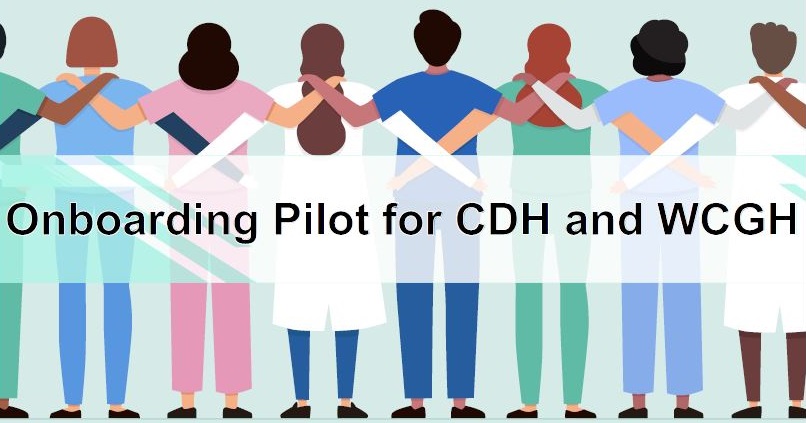 This section provides guides and templates to support site ambassadors and new medical staff through onboarding.
Health, Wellness and Urgent Support
This page provides resources for Medical Staff seeking support with mental and physical health, and unfit work conditions.