Medication errors account for 20 percent of all patient safety learning events at Island Health. These preventable errors can cause serious harm to patients. The following are actual examples that show various medication errors and their effect on patients.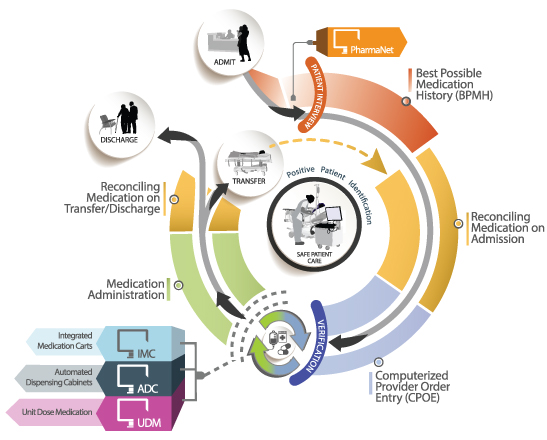 Click here for PDF version of the Infograph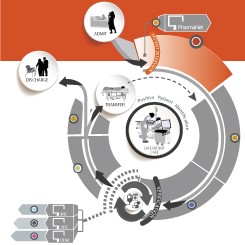 After admission to a care facility, a verbal report of methadone dosing was received by the physician from the patient and family. Two days later, PharmaNet was checked and a 5-fold discrepancy was discovered. Dosing was subsequently corrected. The patient had been under-dosed, which resulted in uncontrolled pain.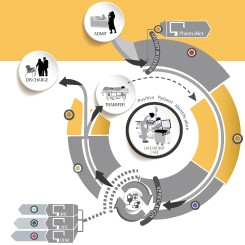 A post-operative patient developed rapid atrial fibrillation with dyspnoea and diaphoresis two days following admission. The patient said that they had not received their usual "heart medications" since admission. Upon review of the medication administration record, it was identified the medications had not been prescribed since admission.
A patient was transferred from the operating room to the surgical unit.  Transfer medication reconciliation was not performed, and medication information was imported from an outdated medication history without verification with the patient.  Several medications that the patient was no longer taking were ordered, including Klonopin (clonazepam), Lasix (furosemide) and Ramipril (ACE inhibitor).
An elderly patient was discharged from hospital following newly diagnosed atrial fibrillation. The discharge reconciliation did not include the anticoagulant the patient had been prescribed during the hospital stay. The patient presented several days later with acute ischemia requiring vascular surgery.

At discharge from a facility, a patient was provided with a prescription for Zylac (folic acid). On discharge documentation completion, it was noted that the intended medication was Xylac (loxapine). The patient was informed of the error and the correct medication prescribed, preventing unnecessary distress for the patient.
At Island Health in 2020, medication errors accounted for 4946 reported safety events through Patient Safety and Learning System (PSLS). Communicating effectively about medications is a critical component of delivering safe care.  Medication reconciliation at Island Health aims to improve communication about medication, at all interfaces of care, in order to prevent:
Failure to prescribe clinically important home medications while in hospital;

Incorrect doses or dosage forms;

Missed or duplicated doses resulting from inaccurate medication records;

Failure to clearly specify which home medications should be resumed and/or discontinued at home after hospital discharge; and

Duplicate therapy at discharge (result of brand/generic name combinations or hospital formulary substitutions).
Medication reconciliation is the best way to prevent the errors and improve safe patient care impact on patients. All physicians carry the responsibility to ensure that Med Rec is a part of their daily practice.