Cowichan, the Saanich Peninsula and Southern Gulf Islands includes the area between Victoria and Nanaimo and the islands between Vancouver Island and the mainland. 
Residents of the Cowichan Valley live a stress-free lifestyle among magnificent forests, mountains, lakes, and rivers. With great hiking, mountain biking, hang gliding, nature viewing, and scuba diving, Cowichan provides endless opportunities. The leading industry in the region is forestry and there are several farms and agriculture businesses in the area.
The Saanich Peninsula includes a mix of suburban residential and rural agricultural communities. Many Saanich residents work in Victoria, where the major employers are government, technology, and tourism. This leaves Saanich a predominantly suburban residential community with a small light industrial component and an agricultural sector. The Saanich Peninsula is also a major transportation hub with the Victoria International Airport and Swartz Bay ferry terminal.
The Southern Gulf Islands, located in the sheltered southern waters of the Salish Sea (Georgia Strait), include Salt Spring, Pender, Galiano, Mayne, and more. With Salt Spring's close proximity to Vancouver Island, it is the most accessible island, with frequent ferry sailings.
The Southern Gulf Islands are varied and beautiful, offering rocky shores, tidal pools, and a wide variety of sandy beaches to explore. The year-round residents include an eclectic mix of artists, musicians, and entrepreneurs. Many vacationers come here simply to enjoy the relaxed atmosphere and soak in the quiet island lifestyle. Farming is important on Salt Spring Island, which bills itself as the Organic Gardening Capital of Canada, and local farmers form the backbone of the popular Salt Spring Market. Island farm products include sheep and lamb, poultry, cheese, tree fruits, and certified organic produce.
Cowichan, the Saanich Peninsula and Southern Gulf Islands is in the traditional territory of the Coast Salish and Nučaałʔatḥ (Nuu-chah-nulth) Indigenous people.
For more information please visit Health Match BC's link Communities on the Island.
Job Opportunities in this Community
Community News & Events
The summer issue of Island Health magazine includes information on the COVID vaccine; a feature on planning ahead for retirement; Primary Care Networks explained and an in-depth look at the drug-poisoning crisis and some of the projects taking place as part of Island Health's response.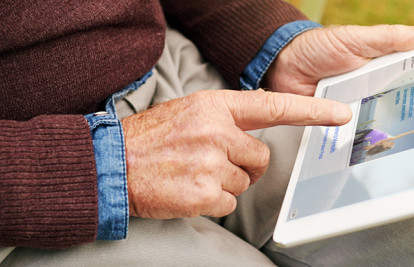 More than 100,000 Vancouver Island residents are now signed up for MyHealth, a secure online website where patients and families can conveniently access personal health information for care and services provided by Island Health.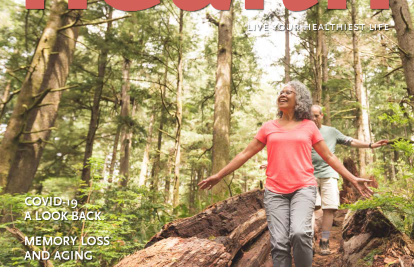 Island Health magazine spring 2021 features articles on COVID-19 including a look back at the past year. Also included are articles on the health benefits of spending time in nature, memory loss and aging, and a moving article about one family's journey with hospice care.