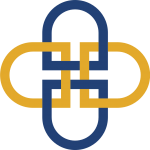 New Communications - Updated March 15, 2023

PRIME Physician Communications

All members of the College of Physicians and Surgeons of BC (CPSBC) will be asked to enroll in PRIME between April 1st, 2023 to August 15th, 2023. PRIME enrollment will improve the privacy and security of both patient and practitioner information in PharmaNet.
Posted on: March 15, 2023

Registrants of the College of Physicians and Surgeons of BC with existing PharmaNet access who want to retain it must enrol in PRIME by August 15, 2023. Registrants who do not currently have access and require it, must enrol in PRIME before accessing PharmaNet.
Posted on: March 8, 2023
PRIME is an online application for healthcare professionals and sites that need PharmaNet to deliver patient care.
In PRIME, individuals and sites apply to the Ministry of Health for approval to access PharmaNet. The process involves secure identity authentication with the mobile BC Services Card.
To access PharmaNet, you need to enroll in PRIME first. PRIME is an easy-to-use one-time online application. PRIME is how all eligible healthcare practitioners request approval by the Ministry of Health to access PharmaNet. PRIME protects B.C. patients by making sure that only those authorized to can see their medication histories.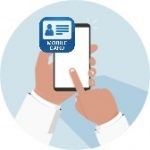 Enrollment​:
There are 4 easy steps to enroll in PRIME 
1.     Setup the mobile BC Services Card on a mobile phone/tablet
2.     Gather your College license number, expiry date and next renewal date
3.     Enroll in PRIME (time required 10 minutes)
Provide contact information
Enter your College license number​
Declare past interactions, confidentially
Read & sign PharmaNet Terms of Access
4.     Share your approval with the PharmaNet Administrator: PharmaNetEnrollment@islandhealth.ca
Out of Province Providers​:
There is an alternative paper request process for out-of-province residents who are delivering patient care in BC requiring access to PharmaNet. Each practitioner should contact PRIME Registration and Support via email PRIMESupport@gov.bc.ca​ and provide the following:
Your full name

Your email address (where they want correspondence about PharmaNet to go and check regularly)

The license type you hold from the College of Physicians and Surgeons of BC​

 
PRIME support will be in touch with you within 1-2 business days.
---
Video tutorial: How to enroll in PRIME​​:
---
​Frequently asked questions and additional information can be found on the Ministry of Health PRIME website.​