A resource for continued enhancements in patient care, Referencing Quality is a library for past news articles shared on the Medical Staff Website to promote improvements and lessons learned. Currently hosting The Case for Quality articles, future articles on medication improvements and documentation improvement initiatives will be featured as they are published.
The Case for Quality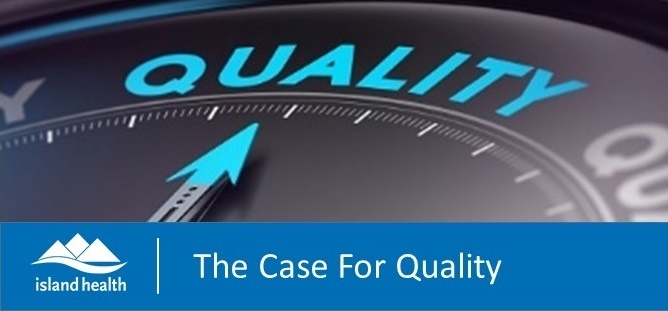 In an effort to improve quality, transparency and safety, the Health Authority Medical Quality Committee (HAMQC) shares real stories about events that all medical staff can learn from. These anonymized stories summarize unique events that can jeopardize quality and highlight what medical staff can do to prevent them from recurring. Similar to the case examples in the Canadian Medical Protective Association's publication, these stories help remind all medical staff how we can provide better care.
Past articles are linked below.  
PSIM Learning Summaries
As part of best practices in Patient Safety Incident Management (PSIM), Island Health's Patient Safety Program shares lessons learned and actions for improvement from reviewing patient safety incidents. See here for Patient Safety Learning Summaries, which are shared internally within the organization (Island Health login is required to access this site). Check back regularly as new Learning Summaries are developed and posted!