Posted on: November 30, 2022
Are you part of a team that makes, receives or responds to calls about patient care? Have you ever wanted to improve that call experience? Join the Good Call Action Series (January-May 2023) with 3-7 interdisciplinary team members to learn how!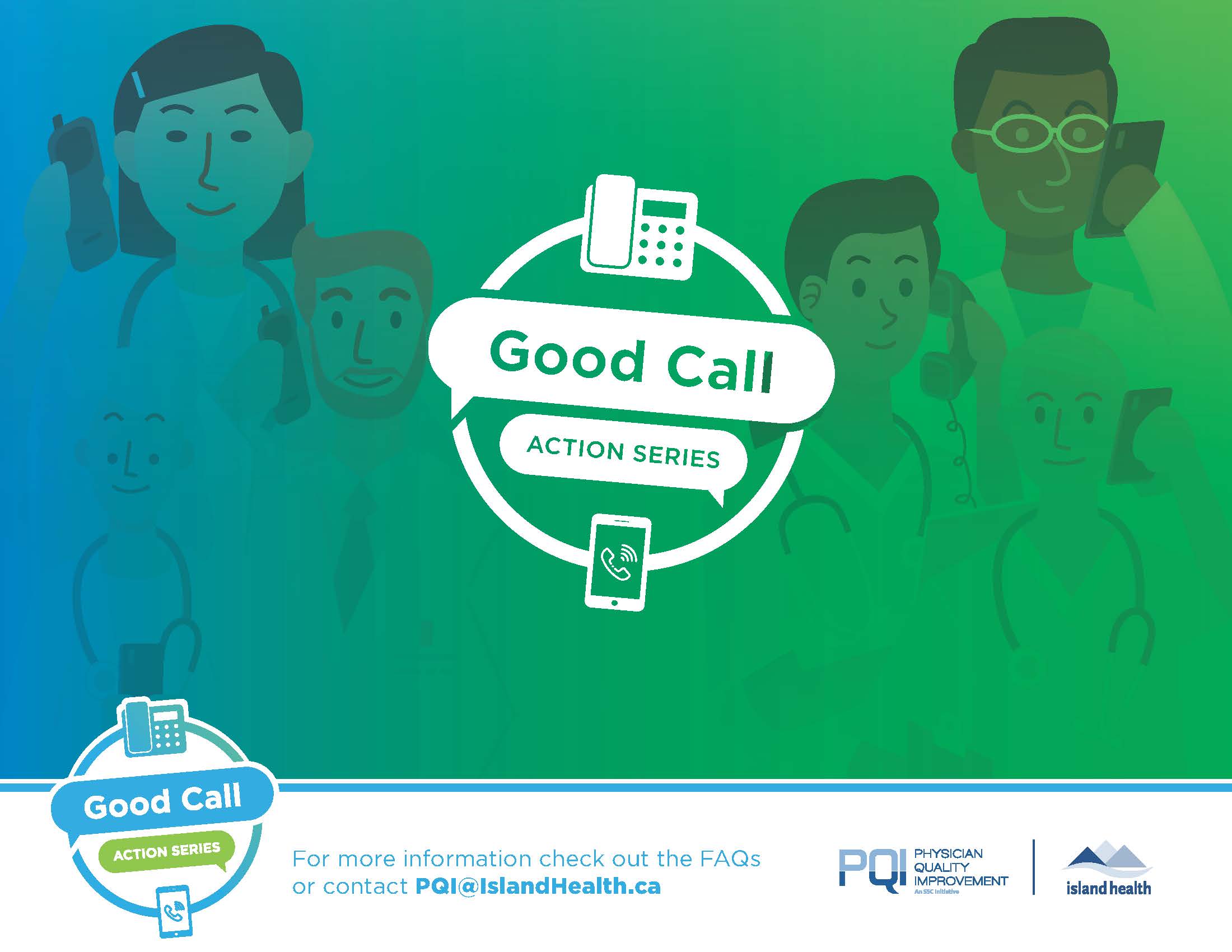 Registration & Intake is open until December 15th – First 10 teams to sign up win a prize for each team member.
The Good Call Action Series is  open to small groups of 3-7 Island Health interdisciplinary team members who are involved in making, receiving and responding to calls about patient care (for example: Physicians, Nurses, NUAs/Unit Clerks, Allied Health, and other Support Staff)
 
You will learn QI tools and techniques your team can try right away for grassroots level change to improve the call experience
 
Flexible 6-hour time commitment spread over 5 months (up to 6 hours of sessional payments available for physicians completing activities outside of clinical hours). Approximately 10-20 minutes of videos and 45 minutes of team activities per month. Videos and activities can be done in as little as 5-10 minute segments throughout the month
 
The Action Series was designed by over 40 of your Island Health Physicians, Nurses, Allied Health and Support Staff colleagues, from 21 different work areas, with representation from Campbell River to Victoria!
Check out this 2-minute Good Call Action Series Recruitment video and visit the Good Call Action Series webpage for more details. Updated FAQs are available here. ​
​Would you like to talk to someone to learn more?
Do you need help identifying and pulling together a team?
Let us know by filling out this Good Call Action Series Expression of Interest form or emailing PQI@IslandHealth.ca or Julia.Porter@IslandHealth.ca.