Updated on: November 15, 2023
Join the conversation on November 17! Island Health is hosting a virtual symposium on Choosing Wisely initiatives currently underway. There is something in the agenda for everyone as project updates and information are shared on the amazing work being done island-wide. 
Registration will end at 2:30PM tomorrow (Thursday, November 16) using the Eventbrite link but you can still secure your spot by emailing MedStaffQI@islandhealth.ca  
Don't miss this exciting event.
We look forward to Choosing Wisely together! ​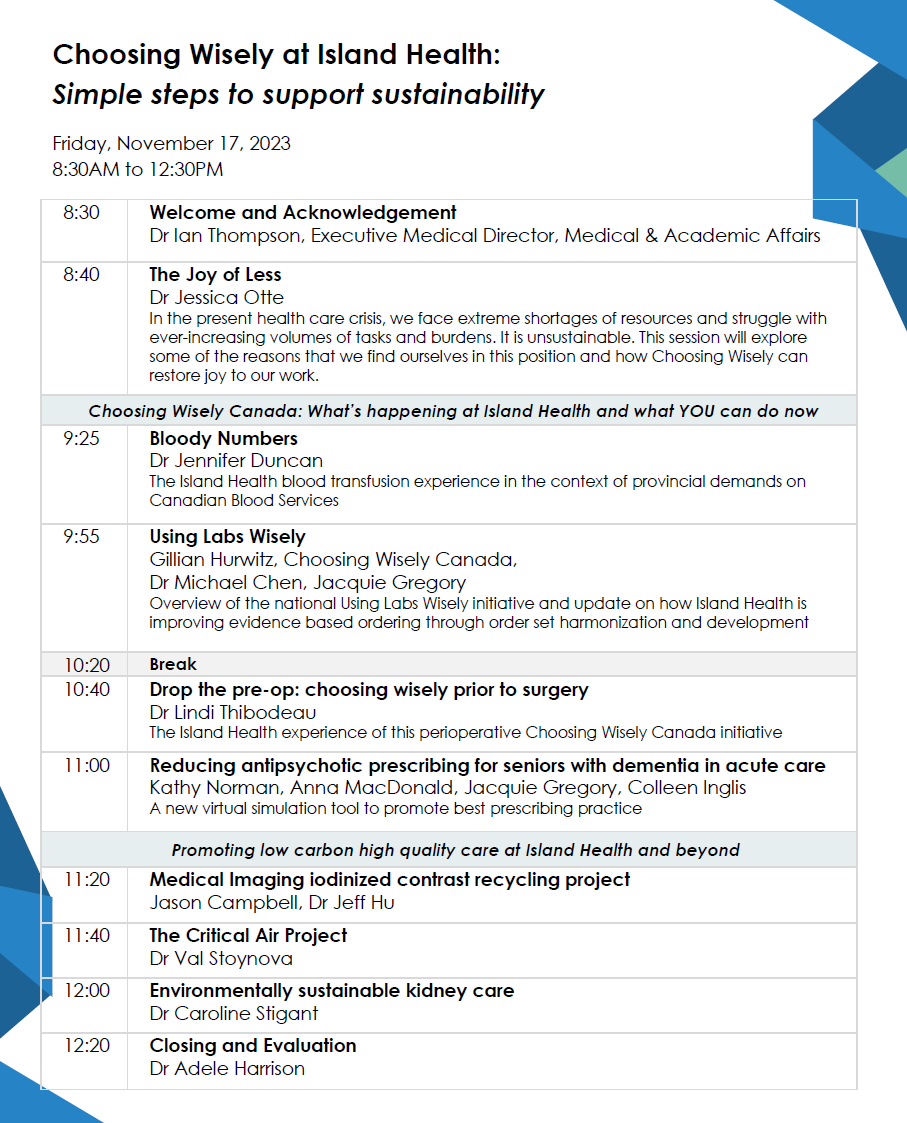 Sessional payment is available for fully-licensed Island Health FPs and SPs through Health System Redesign (HSR). 
Visit the Choosing Wisely dedicated symposium page​ to read about our past virtual events and stay up to date with the latest news for our November 17 event. 
Please reach out to MedStaffQI@islandhealth.ca if you have questions about the event.​​