Posted on: November 17, 2023
​Ready for some good news? Come take a peak at the October edition​ for exciting Mental Health and Substance Use Update (MHSU) updates!​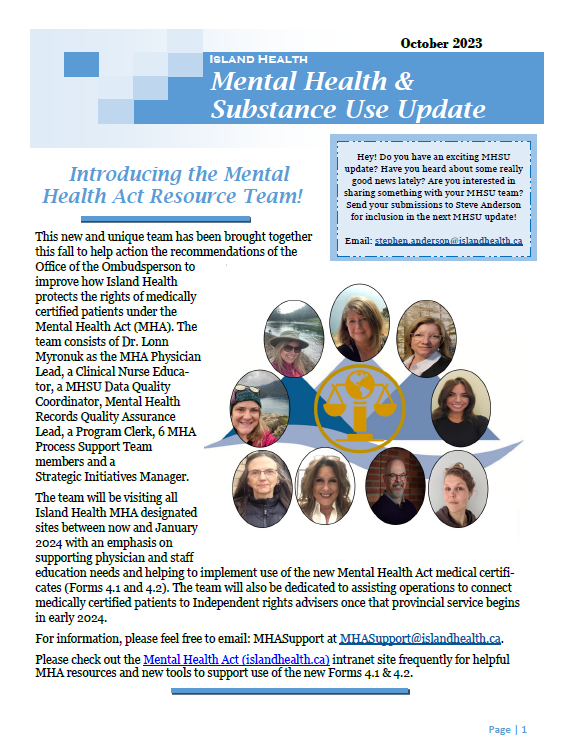 The MHSU update is a monthly communication that is intended to connect Island Health staff with developments and achievements across the portfolio. 
Take a read of the most recent update to find out the recent MHSU happenings!