Posted on: August 2, 2023
The Summer edition of our newsletter is now available, packed with timely updates and local success stories.
To access the Summer newsletter, simply click on the link below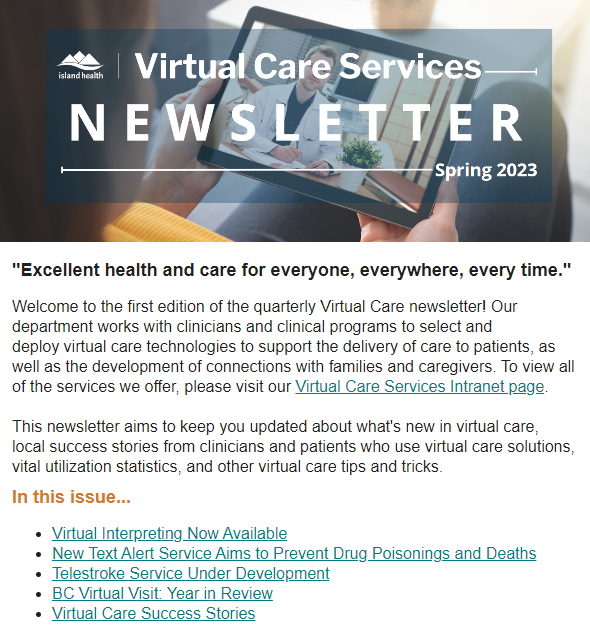 Virtual Care Servic​es Newsletter.​
In this issue…
• New Call4Care Service - Pilot Project Overview
• Virtual Palliative Support​ive Care Available Island-Wide
• Remote Cochlear Implant Service Awarded by Health Quality BC
• Virtual Care Success Stories​
If you would like to receive future newsletters straight to your inbox, be sure to click here​ to join the Virtual Care mailing list.
Stay informed, stay connected, and stay ahead of the curve with the Virtual Care Services' quarterly newsletter!