Posted on: September 7, 2023
Happy September! If your work involves treating or providing care to persons receiving involuntary psychiatric care under the Mental Health Act of BC, you may be familiar with the Island Health – MHA Online education module available through The Learning Hub. It has recently been updated to reflect trauma-informed, culturally-safe and recovery-oriented practice approaches along with the changes made to the BC MHA medical certificates and the involuntary admission process.
​Over 1,500 Island Health staff, leaders and medical staff have completed the updated online module since April 2023.  The updated module is the required baseline education for all leaders, staff and medical staff working with patients under the MHA.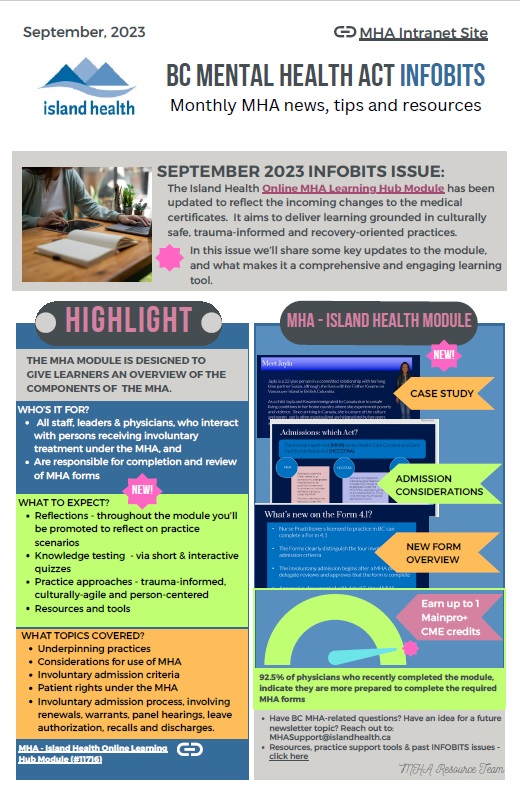 Goal dates for online module completion are:
For those working in Emergency Departments or psychiatry units: November 30, 2023
For all other units – January 31, 2024.
The September issue is available for direct download and will land at the MHA Intranet site once site updates are complete.
Watch The Weekly for your new issue of MHA Infobits every month. You can read past issues of MHA Infobits on the MHA Intranet site.
Comments and questions or newsletter topic suggestions can be sent to MHASupport@islandhealth.ca