Posted on: May 27, 2022
The aim of this research is to better understand the lived experience of mothers on Vancouver Island – and to share the experiences, challenges, coping strategies and resilience of mothers navigating motherhood during the COVID-19 pandemic.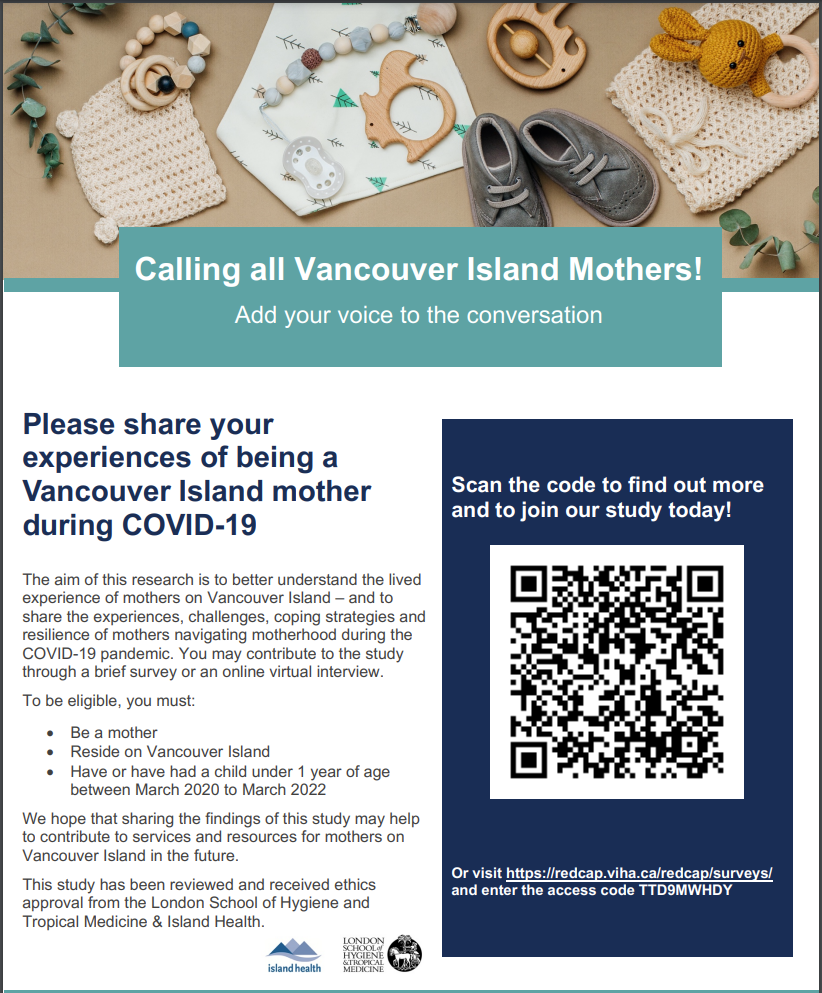 You may contribute to the study through a brief survey or an online virtual interview.
Click on image for larger version.
To be eligible, you must:
Be a mother
Reside on Vancouver Island
Have or have had a child under 1 year of age between March 2020 and March 2022
We hope that sharing the findings of this study may help to contribute to services and resources for mothers on Vancouver Island in the future.
This study has been reviewed and received ethics approval from the London School of Hygiene and Tropical Medicine & Island Health.
Contact Shayla Baumeler (smbaumeler@mta.ca, 250-800-3588) for more information or to join the study!​ Or, visit  https://redcap.viha.ca/redcap/surveys/​ and enter the access code  TTD9MWHDY