SENT TO ALL STAFF, MEDICAL STAFF, STUDENTS AND VOLUNTEERS ON BEHALF OF
MARKO PELJHAN, VP, PANDEMIC PLANNING, AND DR. RICHARD STANWICK, VP POPULATION & PUBLIC HEALTH AND CHIEF MEDICAL HEALTH OFFICER
---
JANUARY 18, 2022
Nearly 400 staff and medical staff dialed in to our Pandemic Town Hall today. There were 102 questions and 50 comments added to Sli.do, and most of the comments reflected the ongoing stress and strain that the COVID-19 pandemic is putting on the health system, and our people. Island Health President and CEO Kathy MacNeil shared information about ongoing efforts to mitigate critical staffing challenges, including:
Kathy also shared that our recruitment efforts are ongoing. Island Health has added 1,200 team members since November 1, 2021 - 321 of those were hired in December, including 77 nurses. You can listen to the Town Hall recording here. We'll do our best to post answers to questions as soon as possible.
provincial update
The reopening of gyms and adult fitness, and the continuation of restrictions on gatherings and events, are key highlights from today's provincial briefing.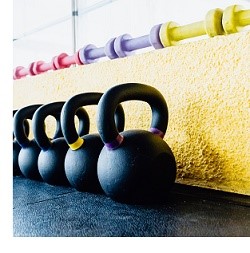 Dr. Bonnie Henry said gyms and adult fitness can restart on January 20th with some new guidance to allow that to happen safely, including new spacing requirements (7 sq. metres per participant), masks except while exercising, and enhanced ventilation with no fans in workout spaces. Vaccine cards remain a requirement, and capacity limits are in place.
Other Public Health Orders have been extended to February 16th. This includes capacity limits at restaurants and sporting events, closure of bars, and mandatory COVID safety plans for all businesses.
A new order allows school districts to collect vaccination status information from all employees. Dr. Henry says this will help build understanding of which schools might be at greater risk for outbreaks, and gives school districts the information they need to decide if they want to impose vaccine mandates.
In response to a new narrative that could influence whether some pursue a COVID vaccine or booster, Dr. Henry said that while the risk of serious illness from Omicron is lower for many people, it is not a less severe illness for many groups, including people who are unvaccinated, those over 70 (regardless of vaccination status) and those who are immunocompromised. She also pointed out that, "…one in ten people will have symptoms that last for 12 weeks or longer".
REMINDER TO CALL THE PWHCC
A reminder to all care staff that the Provincial Workplace Health Contact Centre can support you with exposure and outbreak management, incident reporting, contact tracing after testing positive, and WorkSafeBC claim requirements. If you are exposed at work or test positive due to a workplace exposure, please notify your manager and also reach out to PWHCC: 1-866-922-9464, 7am-6pm daily.   
WORKING FROM HOME
Thank you to all staff who are working from home. The work you are doing to reduce the number of people at our sites supports the whole system and your contributions are necessary, especially in this time of increased illness and staffing challenges. If you are in the position of working at home, and are feeling unwell – but feel well enough to keep working – please do so. This extra effort will help to get us through this challenging time.
SITE-BASED CLINICS OFFER DROP-IN BOOSTERS
Site-based clinics continue to offer drop in boosters for Island Health staff and medical staff. Please check here for the latest information. There are also many appointments available at community sites for those who don't have access to on-site clinics. Please note: community vaccination sites do not allow drop-ins, so ensure you're booked through www.getvaccinated.gov.bc.ca before you go.
If you haven't yet identified as a health-care worker with ImmunizeBC, first make sure you're registered in the www.getvaccinated.gov.bc.ca system, then self-identify as a health-care worker using this link [www.getvaccinated.gov.bc.ca/s/d3-target-self-identification] and access code: Y6383E!. Read more about the process and troubleshooting.
OUTBREAKS
Island Health has declared three new outbreaks in LTC facilities at Veterans' Memorial  Lodge, Sunset Lodge, and Sidney Care Home. Outbreaks at Selkirk Seniors Village Long-term Care and Selkirk Assisted Living have ended. Find info about outbreak sites on our COVID intranet page.
IMMUNIZATION UPDATE

CHEK TV broadcast the Upside from Island Health's immunization clinic at Archie Browning on Monday evening – encouraging COVID-19 immunizations – from first and second doses – to boosters – to kids. Read more
PROVINCIAL UPDATE (Today)
Read today's statement and transcript.
ISLAND HEALTH UPDATE (Today):
* Demographics and exposure information may only represent high priority cases.
v Numbers reported in Island Health today will be included in provincial reporting tomorrow.
COVID-19 Intranet Pages:
Since our last update, the following resources have either been added to, or revised and republished on, the COVID-19 Intranet pages.
Changes
COVID-19 Vaccine FAQs (Additional COVID-19 Vaccine Resources)
Patient Placement and Transport
External
Check out what is New Today on the BCCDC website.
---
Have a question or concern about COVID-19? Email pandemic@islandhealth.ca.
Follow us and retweet/share COVID safety messaging: Twitter • Facebook • Instagram