Posted on: June 22, 2022
Dr. Louis (Dieter) de Bruin was the successful candidate for the Executive Medical Director role for Comox Valley, Campbell River and North Island and has now begun his role.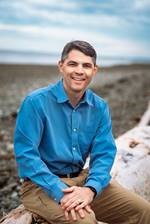 Dr. de Bruin moved to Campbell River in 2007 as a family physician. He has enjoyed participating in quality improvement initiatives and was one of the founding board members of the Campbell River Divisions of Family Practice. Within Island Health, Dr. de Bruin held the position of Family Practice Medical Lead for Campbell River for several years before he transitioned into the role of Campbell River Site Medical director for the past three years. 
Dr. de Bruin is passionate about providing full service primary care to patients in the North Island, working in a community clinic, long term care, acute care as well as having worked in the Campbell River Maternity clinic.
He has been involved in key initiatives to improve the delivery of medical care in Campbell River for several years, including Acute Care Working groups, supporting the Doctor of the Day program and the UBC Strathcona residency program. He has completed Quality Improvement training through the PQI program with a focus on enhancing communication between physicians and community health services locally. 
Working in partnership with the Campbell River Division of Family Practice, Physician engagement initiatives and other community resources including First Nation partners, he hopes to advance the delivery of primary medical care in the area. 
In his spare time, he enjoys spending time with his family, participating in outdoor activities that include, skiing, hiking, and biking. 
Dr. Ben Williams would also like to acknowledge and thank Dr. Ian Thompson for taking on the role in the interim. Please join Dr. Williams in welcoming Dr. de Bruin to his new role in Island Health. ​