We are pleased to welcome Dr. Dean Kolodziejczyk as the new Medical Director, Medical Staff Contracts and Compensation.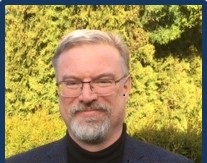 Where did you complete medical school and residency?
I completed medical school at UBC and did my rural family practice residency through UBC as well.      
Why did you choose your field of speciality?
I have broad interests in medicine and chose the broadest option that I could find in medicine, rural family practice. I was exposed to rural medicine initially following as family medicine rotation in Whitehorse during my medical school rotations. I really enjoyed the broadness of care and loved my experience in a regional centre. It was a strong driver in my selection of career.
What is most meaningful to you about practicing medicine?
I suspect like most physicians it is the interactions with patients and the problem solving. I also enjoy teaching as and enjoy the educational component in the interactions with patients. Patients learn from us and I learn from my patients. 
What are your professional interests and notable achievements?
I am a strong believer in life long education. I am trying to constantly learn within and outside of medicine. While continuing my professional work I completed an executive MBA as an example. I have an interest in working within a larger health team. I have supported my colleagues and have been supported by them as well. Many achievements are the "small victories" that we achieve each day. It is important to recognize that the health system relies heavily on physicians and the fact that it keeps running speaks to the caliper of the physicians that I work with. I stand in great company and share in their achievements.
What are your hopes for the future of healthcare?
Most of us recognize that the healthcare system is more strained now than ever before. I see this in the faces of many of my colleagues. I remain hopeful despite this however. I work with people that are passionate about providing exceptional care.  We have strong medical education for our future peers. A genuine focus on quality will improve the system and help us use resources to the optimum. My real hope lies in the people that I work with as colleagues.  Canadians used to take pride in having the best system in the world and I would like to see that title restored.
What hobbies or activities do you enjoy doing in your spare time?
I focus time on the family. I enjoy time around the ocean and camping. I also find gardening refreshing.