Posted on: May 3, 2023
This week the Island Health Gloves Off! Campaign launched across the region posing one simple questions to staff: Do you need gloves for that?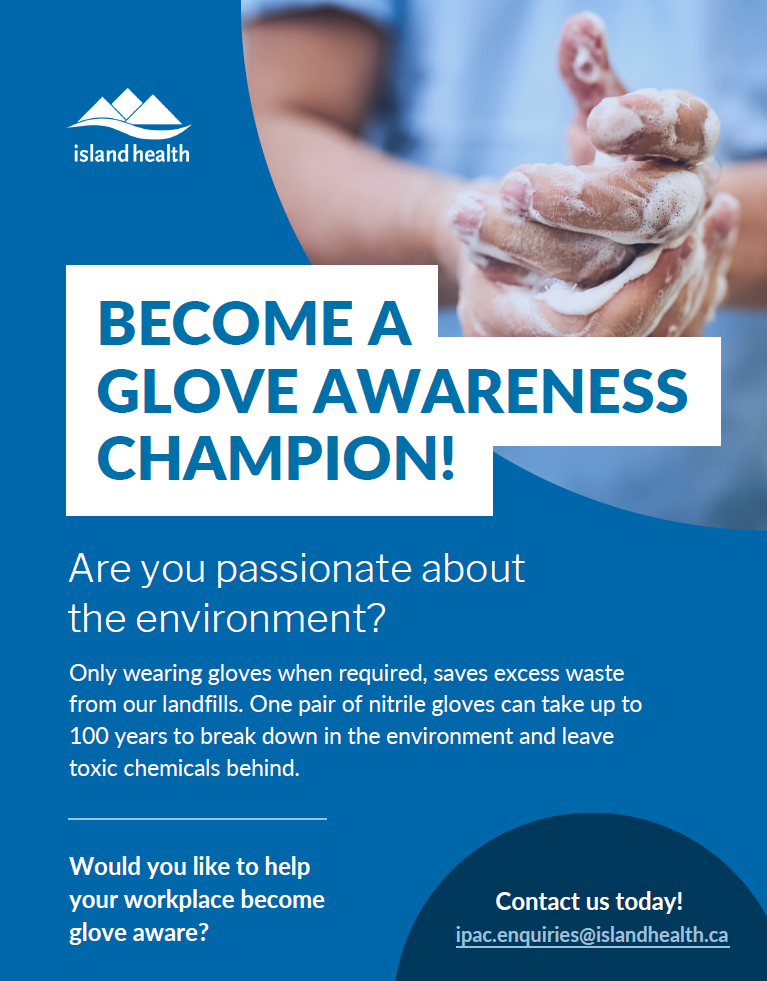 If you'd be interested in participating more in this campaign as it evolves over the next 10-12 months, we invite you to reach out to Infection Prevention and Control to learn more!