Posted on: May 3, 2023
The April issue of MHA Infobits has overcome some technical challenges and is finally reaching you now – in May! This issue discusses a very important aspect of involuntary admission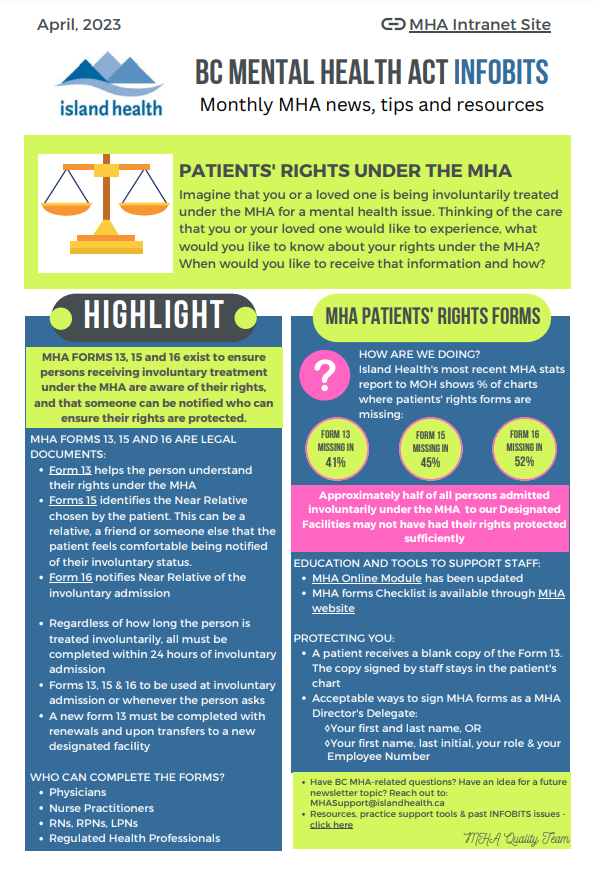 and treatment under the MHA – the patients' rights.
Imagine that you or a loved one is being involuntarily treated under the MHA for a mental health issue. Thinking of the care that you or your loved one would like to experience, what would you like to know about your rights under the MHA? When would you like to receive that information and how?
The April issue is available for direct download (PDF), and will land at the MHA Intranet site in the near future.
Tune into The Weekly for your new issue of MHA Infobits on the third week of every month. You can read past issues of MHA Infobits on the MHA Intranet site.
Comments and questions or newsletter topic suggestions can be sent to MHASupport@islandhealth.ca.