Traditional Territory of the Snuneymuxw Nations
Hospital Location & Contact Details: 
1200 Dufferin Crescent
Nanaimo, B.C. 
V9S 2B7
250-755-7691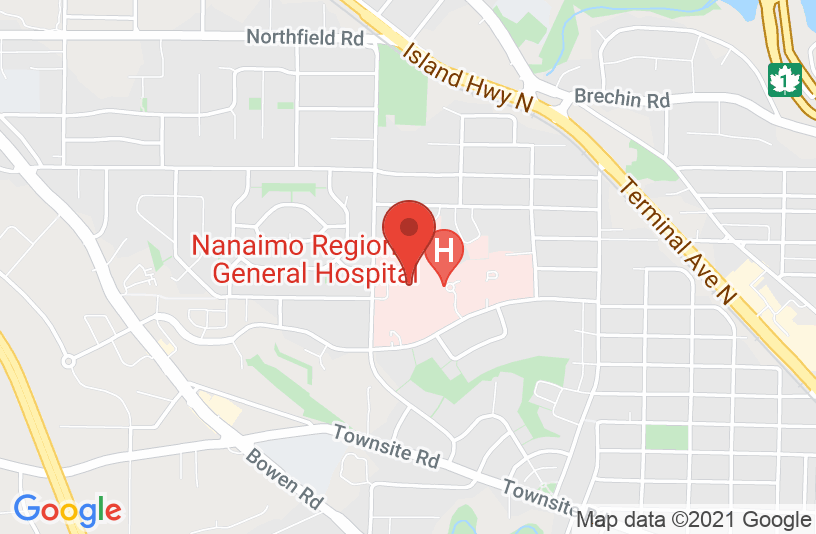 Click here for larger map
Parking:
Rates
Street Meters:
$0.25 for 15 minutes
Surface Lots Parking Pay Stations:
$1.25 for each hour
$26.75 for a weekly permit
Accepts coins, or credit card
No change is provided from pay stations
Special Permits
Renal Dialysis Permits Available
Hardship Permits Available
For more parking information visit the Island Health Parking Services webpage.
Bus Route/Transit:
Take BC Transit #30 bus
Any Other Amenities:
Public Wi-Fi Access:
Free WiFi is available for patients and visitors at the Nanaimo Regional General Hospital. Select the wireless network "IslandHealthGuestWiFi" from your wireless device and follow the instructions to connect.
Cafeteria Hours:
Daily 8:00 am - 6:15 pm
Stay Connected: 
View our recent photo stream on Flickr