Updated on: March 16, 2023
On April 22, 2023, join Island Health at Tigh-Na-Mara Seaside resort in Parksville BC, for their First Annual Trauma/Critical Care (TRACC) Conference. Goals and objectives of the conference include: Informing Island Health health care providers (HCPs) with updates on the current state of trauma care management on the Island, understand and apply the principles of damage control or balanced resuscitation in the management of injured patients and more.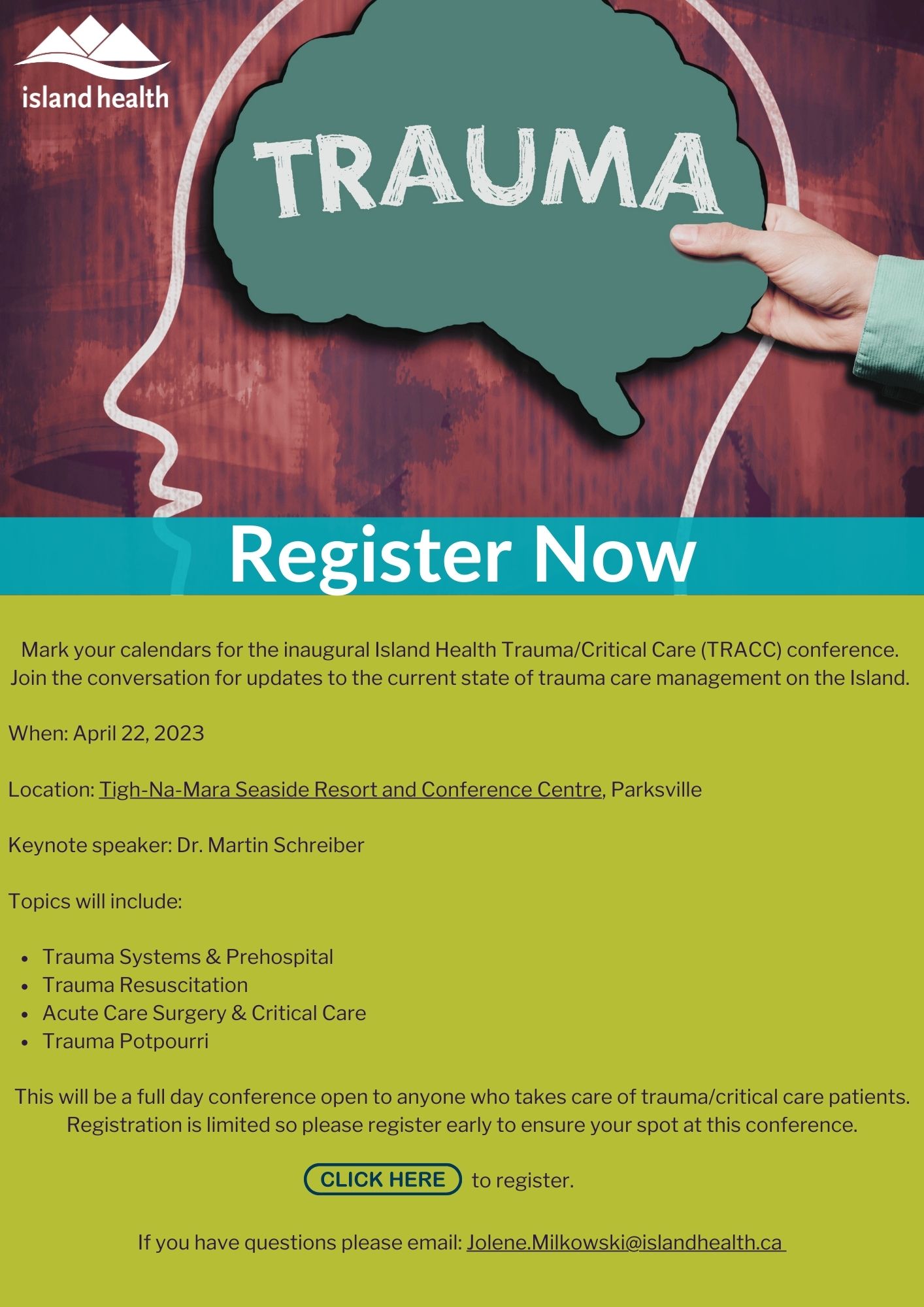 Accreditation/Certification statement
The Division of Continuing Professional Development, University of British Columbia Faculty of Medicine (UBC CPD) is fully accredited by the Continuing Medical Education Accreditation Committee (CACME) to provide CPD credits for physicians. This activity is an Accredited Group Learning Activity (Section 1) as defined by the Maintenance of Certification Program of the Royal College of Physicians and Surgeons of Canada, and approved by UBC CPD. You may claim a maximum of 6 hours (credits are automatically calculated). This one-credit-per-hour Group Learning program meets the certification criteria of the College of Family Physicians of Canada and has been certified by UBC CPD for up to 6 Mainpro+® credits. Each physician should claim only those credits accrued through participation in the activity.
CFPC Session ID: 199482-001