Posted on: April 26, 2023
National Nursing Week is May 8-14 and Island Health invites photo submissions of nurses and teams in action at Island Health. The theme this year is Our Nurses. Our Future, showcasing the many roles that nurses play in a patient's health-care journey. 
Island Health invites nurses to share their stories and/or highlight why they are proud of their nursing colleagues by ​emailing theweekly@islandhealth.ca by May 3rd. Please put 'Nursing Week' in the subject line.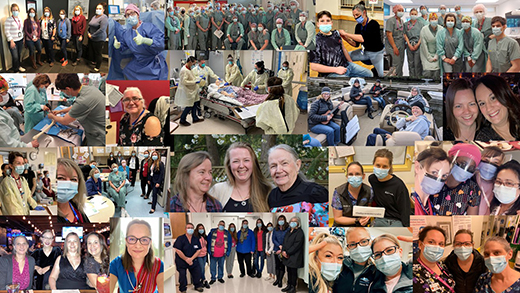 Click on the image for a larger version of last year's collage.
See all the photos you submitted to our Nursing Week 2022 Flickr album.