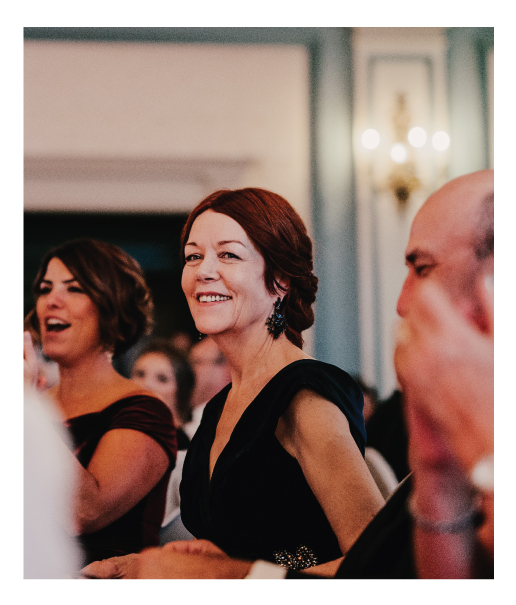 In recognition of International Women's Day on March 8, Island Health is profiling some of the women in medicine and medical leadership positions that help deliver excellent health care and lead our organization. Dr. Dorothy (Sam) Williams is an internal medicine specialist who subspecializes in geriatric medicine. In addition to her clinical work, Dr. Williams serves as Chief of Staff at West Coast General Hospital in Port Alberni, Head of the Department of Medicine and Division Head of Internal Medicine for geo 2 and 3.
Dr. Williams shared her thoughts about what it takes to succeed in medicine, women in medicine and what she is terrified of.  
What do you love about practicing medicine?
"I find medicine endlessly fascinating. It is a tremendous honor and privilege to be able to help people at this time of their life. Each patient is unique. Each family is unique. Medicine is always changing and I am always learning. I wanted to help others and medicine has allowed me to do that."
"I also come from a medical family. My father was a general surgeon and my mother was an anatomical pathologist. My great grandfather, uncles, aunts, and most of my siblings all practice medicine. I grew up watching their love of this life; and I feel honored everyday to be a part of it."
Why did you choose your field of speciality?
"During medical school I thought I'd be a surgeon, but I did a rotation in geriatrics and loved it. I had so much fun. In geriatrics, you get the time to start from scratch and really figure out the patient, beyond their medical conditions. Geriatrics allows me to include the psychosocial, functional and social determinants of health when providing care. I also enjoyed my experience in internal medicine and putting on my detective hat to find out what's wrong with people."
What experiences have you had as a woman in medicine?
"I was brought up to focus on the job that I am doing. This does not mean that gender bias does not exist, but I do not focus on it. I can only control my attitude and my approach."
"In medicine, we have a common goal - maximizing the safety and health of our patients. We recognize that this is team effort; and we all work hard to maximise the efficiency and efficacy of our work."
What are your professional interests and notable achievements?
"I was awarded the Russell Taylor Award and Ethel Marliss Award as a medical resident. These honours were given to a resident who demonstrates leadership, good communication, professionalism and kindness."
"In addition, I have served in several medical leadership roles, from president of the South Island Medical Staff Association and chief of staff for the South Island to chair of the Health Authority Medical Advisory Committee, division head, department head and chief of staff at West Coast General Hospital."
"I love taking courses at Harvard Medical School and recall the head of cardiology's approach to caring for his patients. He gives his personal cell phone number to each of his patients. This practice makes you a very thorough practitioner and provides your patients with piece of mind."  
"He also tells his colleagues each day: 'I'm going to make 10 errors today. If you see me doing this, please tell me'. These examples show that quality and safety are based in culture and I try to emulate his teachings in my practice. Maximizing safety takes effort, every day."
Where did you complete medical school and residency?
"I grew up in Alberta and completed medical school at the University Of Alberta in 1994 but visited Victoria on family trip when I was seven years old. On the trip, I announced to my parents 'when I grow up, I'm going to live here'. In my final year of residency, I was committed to practicing in Edmonton. The opportunity to come to the Island developed and I have worked as a geriatrician on Vancouver Island since 2000."
What hobbies or activities do you enjoy doing in your spare time?
"I love being in and on the water but am terrified of something grabbing me from below. 'Jaws' was a life-changing movie as a youngling."
"I enjoy kayaking and am a terrible surfer. I love downhill skiing but have slowed down a bit since my earlier years."
Who do you most admire?
"My father. He was the smartest and kindest man I have ever met; and I miss him every day."
Do you have any advice for young women considering medicine?
"You've made a great choice. Choose an area that makes you feel that coming to work is fun at least 20 percent of the time."
"Your career in medicine can be adjusted to find balance. To do this, you must take time away from medicine to give yourself a break and keep yourself strong. Maintaining focus on kindness and respect for patients and colleagues is central. Working on maintaining a positive attitude and professionalism is key."  
Why can't I find Dr. Sam Williams listed anywhere?
"My full name is Dorothy Louise Williams but I go by Sam. As a chid, an obsession with Bewitched led to this nickname."
#medicalstaffofislandhealth