At a time when many healthcare organizations across Canada are struggling with increased turnover and critical staff shortages, we need innovative approaches to promote the health and satisfaction of our health care workforce. Our Acute Mental Health and Substance Use team in at RJH recently applied for a Health Workforce Innovation Challenge grant offered by Healthcare Excellence Canada. This is an outcomes-based challenge with a rolling application date, perfectly suited to meeting healthcare teams where they are at.
Our application team includes our Mental Health Recovery Partners Peer Support Manager Zoë Newson, our Interim Clinical Services Director for Acute, Access and Crisis Response Services, Melanee Szafron, and our CNE Oona Jean. Our aim is to improve workplace culture and promote staff retention through weekly Quality Improvement (QI) Huddles with front line staff and leadership, designed to create a low barrier way for their teams to elicit, review, and act upon challenges and innovations, as well as foster an open, safe, and supportive work environment for all. 
Last week our team won a Kickstart Innovation Award, the first award available through this Health Workforce Innovation Challenge. It is so encouraging to have additional support to improve staff experience and patient care.​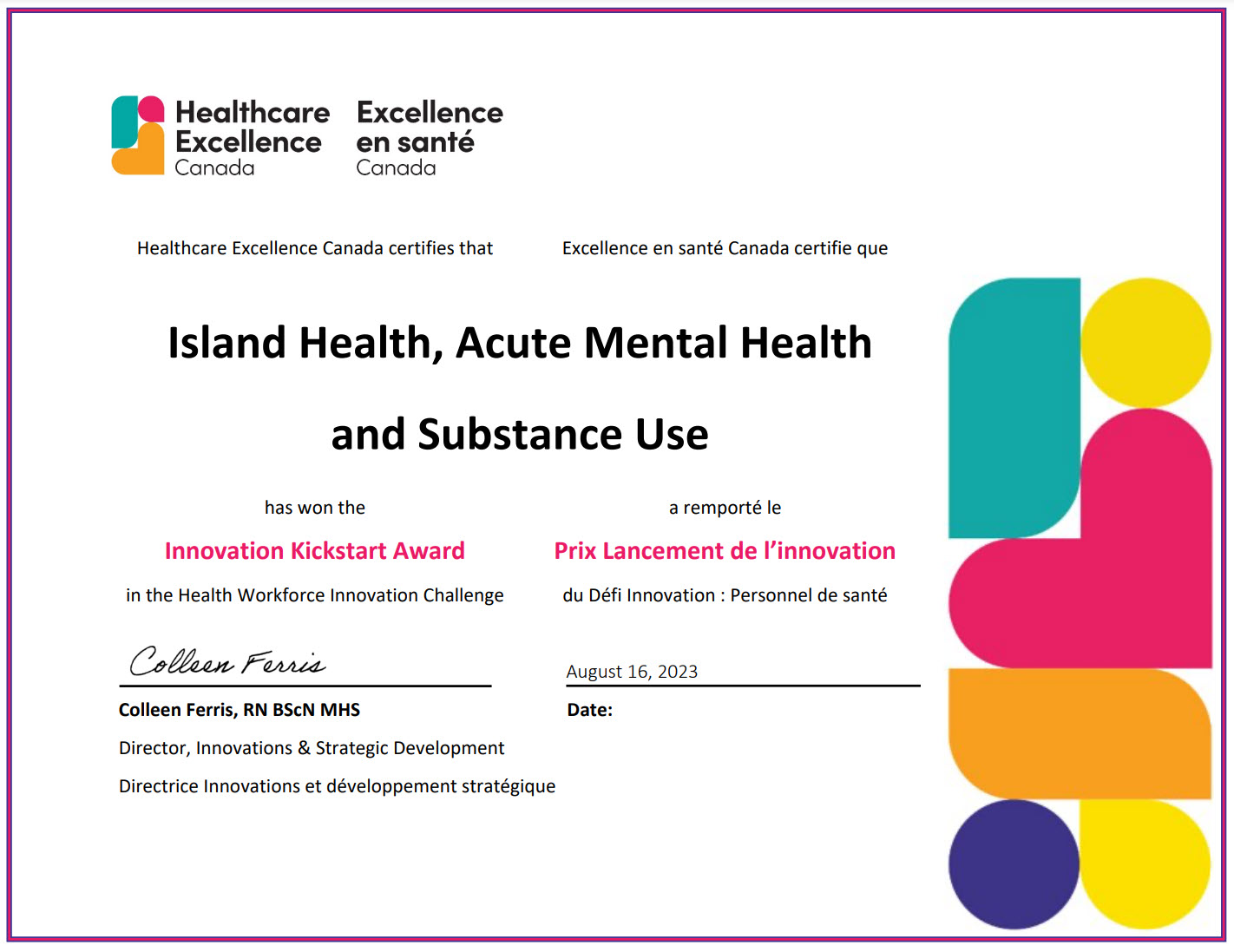 We would encourage any other team within Island Health who might be interested in this opportunity to consider applying. The deadline for registration is open until April 30 2024, though the sooner teams apply, the more award opportunities they will have.​