The following has been sent to all staff, medical staff, students and volunteers on behalf of Dawn Thomas, Aa ap waa iik, Vice President, Indigenous Health and Diversity, Equity and Inclusion
June 21, 2022
Today (June 21st) is National Indigenous Peoples Day - a day to recognize and celebrate the unique heritage, diverse cultures and outstanding contributions of First Nations,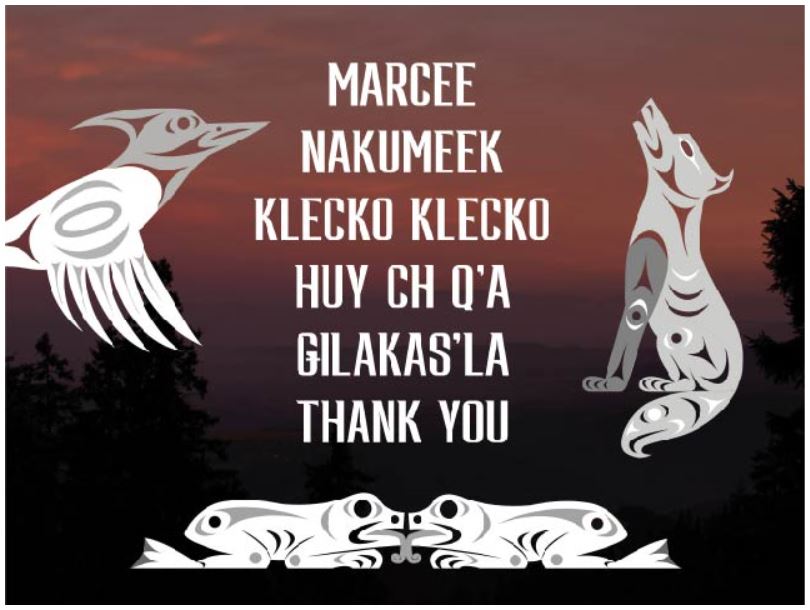 Inuit and Métis peoples in local communities and across Canada.
Island Health staff, medical staff, students and volunteers are encouraged to set aside time today to practice gratitude by recognizing a colleague who demonstrates our CARE values, and attend one of the many National Indigenous Day events taking place in communities across Island Health.
Last year, our observance of National Indigenous Peoples Day was a solemn reflection following the discovery of unmarked graves at Residential Schools. While we must acknowledge this ongoing trauma, the new National Day for Truth and Reconciliation on September 30 will be our day to honour the children. National Indigenous Day – on the Summer Solstice – is a time to celebrate the contributions, culture and heritage of our Indigenous staff, patients and communities.
While we celebrate National Indigenous Peoples Day with our partners across Island Health, we are also checking-in on where we are in our path to cultural safety and humility. Tremendous work is underway in implementing the recommendations of the In Plain Sight report. 13 of the recommendations outlined work for specifically for health authorities. Please take a few minutes to read this update on Island Health's progress.
As an organization, Island Health recently renewed our commitment provide accessible and culturally safe health services through the Partnership Accord. This allows us to get clarity on what really matters, address concerns for care, and look at innovative, creative and supportive ways to better serve our First Nations population.
While progress is being made on the In Plain Sight recommendations, we recognize Indigenous-Specific Racism still exists within the healthcare system and at Island Health. Our efforts to advance the provision of culturally safe care must remain a priority. To support this, the Indigenous Health Team is leading the development a regional Framework. Once implemented the Framework will position the organization well to address Indigenous-Specific Racism, and hardwire cultural safety and humility into Island Health's programs, services and structures. The Framework will serve as a pathway to achieve our vision of excellent health and care, for everyone, everywhere, every time.
Happy National Indigenous Peoples Day!
---