Posted on: October 19, 2022
Influenza season is here and already a dozen cases have been identified in Island Health. According to Dr. Mike Benusic, medical health officer, the known influenza cases are sporadic and no outbreaks are in schools, Island Health sites or long-term care homes. 
Dr. Benusic expects a rise in influenza cases in November and encourages people to book appointments to receive the influenza vaccine in the coming weeks. The influenza vaccine is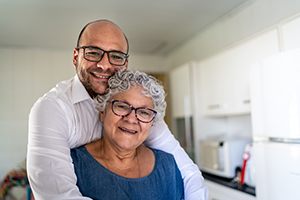 recommended for higher-risk individuals and those who work with them. 
Getting your influenza vaccine ensures that you're protected and doing your part to protect our patients, clients and communities.
Book your vaccine appointments
You can make appointments for your influenza vaccine and COVID-19 booster through the same provincial booking system and receive both vaccines during the same appointment at local pharmacies and public health clinics.
If you're registered with the Get Vaccinated system, the province will send you an email or SMS text when it's time to book your next appointment for flu vaccine or COVID booster. If you do not receive an invitation by Tuesday, October 25, you can request a new invitation online or call the provincial Get Vaccinated line to book directly with an agent 1-833-838-2323.
Currently, the Get Vaccinated system won't allow you to book vaccine appointments separately (such as on different days), but you can book to receive both vaccines during the same appointment. If you want to receive COVID and flu vaccines at different appointments, you will need to complete one vaccine before you can book another appointment.
Self-report your influenza vaccine status
As per the provincial Influenza Prevention Policy, influenza vaccines are not mandated; however, the flu vaccine is recommended for all Island Health staff and medical staff, while continuing to follow the appropriate personal protective equipment requirements. Island Health staff and medical staff are required by the province to report their influenza vaccine status. Reporting is fast and easy using the following links:
Access your vaccines at community clinics
Currently, no on-site staff clinics are scheduled due to limits on capacity and resourcing. Staff and medical staff are encouraged to access influenza and COVID vaccines at their nearest community clinic. Because the influenza vaccine is optional (self-reporting is mandatory) there is no paid time off for receiving the influenza vaccine. Immunizations remain important for preventing influenza and staying healthy while COVID-19 circulates in our communities.
Find out more: