Posted on: February 22, 2021
Effective February 23, Island Health is updating the wellness check process, offering a digital wellness check and adding improvements to the contact tracing process. By completing a wellness check, medical staff confirm they are well and able to provide care in alignment with new BCCDC guidance. The improved process will also enhance Island Health's ability to contact trace if required.
1. COVID-19 Medical Staff Wellness Check-In Tool
Beginning tomorrow, February 23, when launching the Cerner application, a new Wellness Check application will automatically open for all facility-based medical staff. Note - Staff will complete a paper-based Wellness Check equivalent.
This new tool for medical staff will guide users through symptom screening, exposure screening, and will provide guidance to users who answer "yes" to any of the screening questions. The tool will also prompt users to contact their department/division head for further direction if they have answered "yes" to any of the screening questions. 
The following is a screenshot of what facility-based medical staff can expect to see starting February 23 when they launch the Cerner application in the Citrix environment: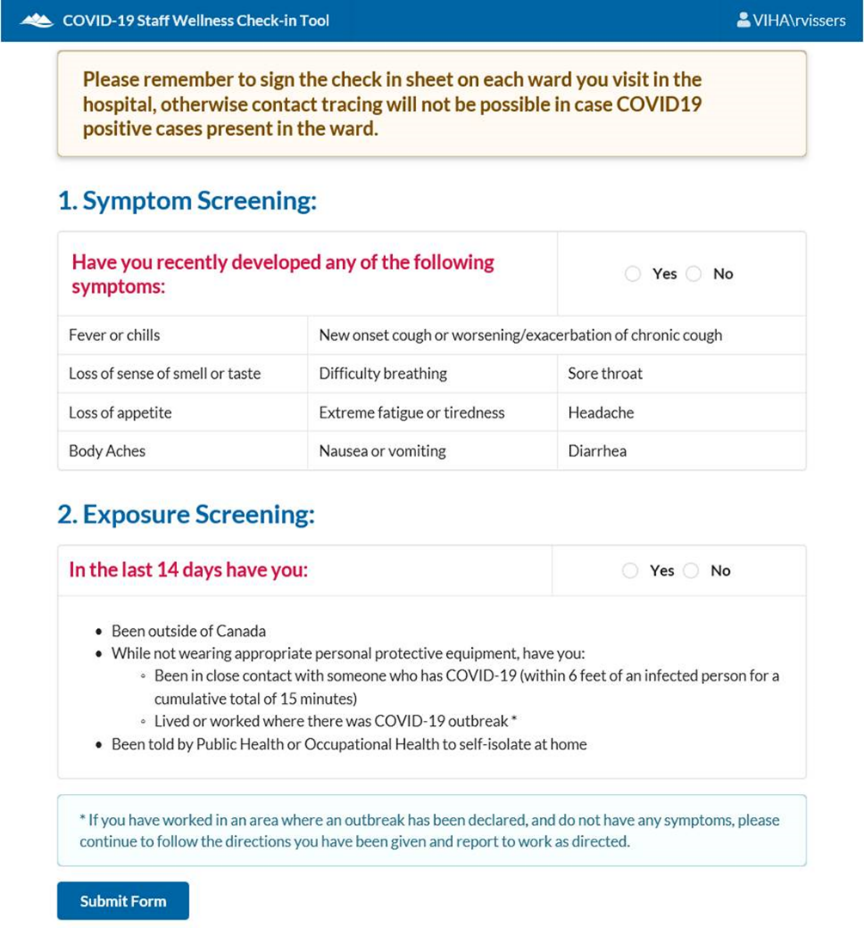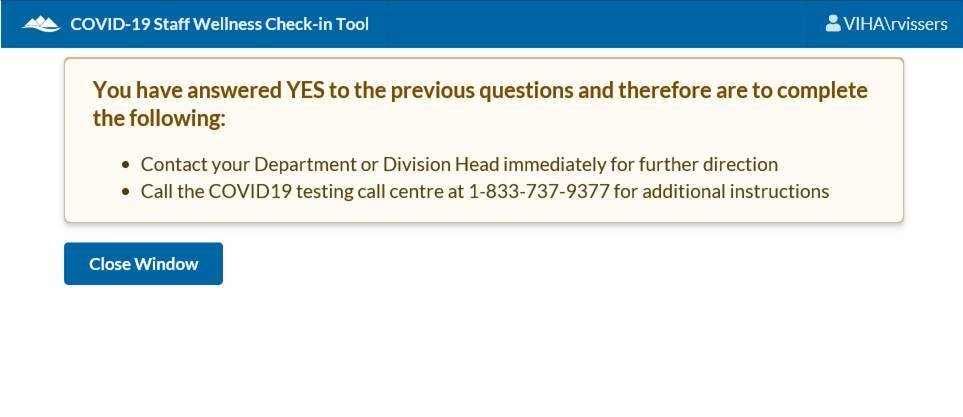 2. Sign In/Sign Out paper forms for contact tracing
To support contact tracing should any COVID exposures be identified within our facilities, and new BCCDC guidance, medical staff are expected to complete the paper sign-in forms available on all units and break rooms. This is the same expectation and process for all staff and medical staff.
Thank you for helping to ensure that Island Health is a safe place to work.  If you have questions please contact your Department or Division Head.