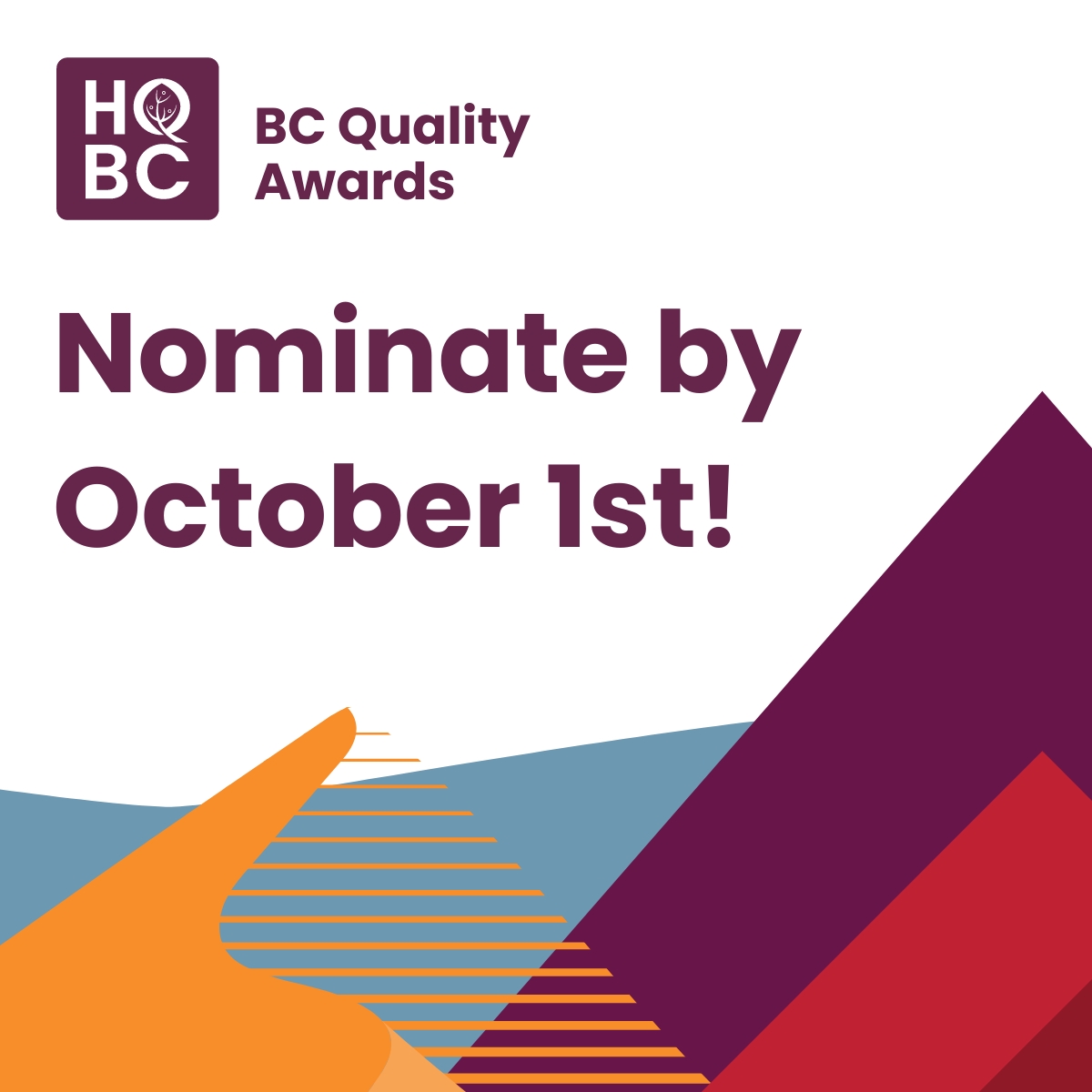 Posted on: September 18, 2023
The BC Quality Awards are an annual celebration of people and projects that improved the quality of health care in British Columbia. Established in 2009 by Health Quality BC, the awards are given to people and projects that have made key contributions to quality and innovation in the delivery of care in British Columbia. Past winners have done some incredible work over the years to make BC health care better for all!
The awards are comprised of five Excellence in Quality categories, representing the five areas of care as defined by the BC Health Quality Matrix, and four individual categories that celebrate inspiring patients, caregivers and health care practitioners. Winners are awarded a $2,500 sponsorship to help support and disseminate learning from their projects or to support ongoing learning and development. The five Excellence in Quality project winners are invited to present their project at HQBC's annual Quality Forum.
You can find descriptions of all the awards, as well as nomination forms at bcqualityawards.ca. And check out these tips for writing successful nominations.
Submit your nominations for the 2024 BC Quality Awards by October 1, 2023.