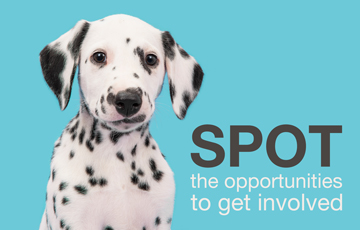 There are 101 reasons to check out the new medical staff calendar of events but we will just list one: details on educational rounds, medical governance and medical leadership events and more all located in one place. Some change can be ruff, but this is not. 
Visit medicalstaff.islandhealth.ca and click on 'Events'
The colour-coded 'spots' indicate the category of event.  Click on each event to find more information.
Questions or comments?