SENT TO ALL STAFF, MEDICAL STAFF, STUDENTS AND VOLUNTEERS ON BEHALF OF KATHY MACNEIL, PRESIDENT & CEO
---
JUNE 10, 2021
One thing that has become clear this week is that as case counts drop, even a small blip can seem like a big jump. We had 47 cases in Island Health in the past seven days, which translates to an 88% increase over the previous week. Though not a significant jump overall, it's worth noting that we can't lay down our safety tools just yet.
At today's update, Dr. Bonnie Henry said, "We are likely to see more cases arise, but they are not going to be widely transmitted in our communities the way we've seen before. We are confident now, that with immunization and the protection we have in our communities across the board, and with the public health measures that we know work, we can manage a slight increase in cases as we move forward over the next few weeks."
Dr. Henry emphasized the need to take things slow in increasing our contacts and noted that testing, tracing and tracking remain in place to slow transmission and stop clusters when they occur.
Epidemiology data was also shared today, including surveillance data that shows a significant drop in cases since the middle of April. Particularly exciting in her presentation was the dynamic modelling of what is expected this summer, based on increased social contacts and vaccination rates. This puts BC in a good position to safely move forward with the restart plan next week. More information on that will be shared in Monday's provincial update.
Health Minister Adrian Dix noted that while COVID patients in hospitals are down – hospitals across BC remain extremely busy. Island Health emergency departments were 24.3% busier yesterday than at the same time before the pandemic was declared. "I want to give a special word of thanks to our hospital workers, members of the Hospital Employees Union, our nurses, doctors, health sciences professionals, those who keep our hospitals safe and clean, the people who prepare the food – everyone in our hospital system. We understand what a challenging time this is and we so appreciate and support the work that you do."
As our pandemic response gets quieter and our vaccine program hums along, we are transitioning this update back to Victoria Schmid, VP of Pandemic Planning and Dr. Richard Stanwick VP Population Health and Chief Medical Health Officer, starting next week. I want to say how proud I am of the work and commitment of all members of the Island Health family. We have an amazing group of people who have dedicated themselves to supporting our patients and each other through one of our lifetime's most challenging periods. I look forward to reflecting on this time in the near future, and celebrating what we did well and the many challenges we overcame together.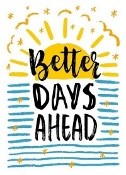 SECONDARY IMPACTS OF COVID-19: CHILD & YOUTH MENTAL HEALTH
 In the 2020 COVID-19 SPEAK Survey 61% of Island Health Region parents who responded, reported an increase in stress among their children. An ongoing BC Children's Hospital study has reported mild to moderate mental health issues in two-thirds of children since the COVID-19 pandemic began, compared to only one-third prior to the pandemic. An SFU study found that poor mental health outcomes disproportionately affect children facing socioeconomic disadvantages or multiple adversities, Asian-Canadian or Indigenous children facing increased racism, and children with neuro-diverse special needs.
Island Health has a key role to play in supporting positive mental health for children and youth.  Primary Care providers and staff working with families, children, and youth can promote resiliency and emotional wellbeing by referring clients to resources like heartmindonline.org or Kelty Mental Health's healthy living resources. Further upstream, the Public Health School and Nutrition teams work in partnership with school districts, as well as community agencies who serve children, youth and young families, to promote mental health protective factors like physical activity, food security, healthy eating, sleep hygiene, media literacy, emotional resiliency, and social connection.
IMMUNIZATION UPDATE

PROVINCIAL UPDATE (Sat-Today)
153 people have newly-confirmed COVID-19, for a total of 145,996

4 new deaths, for a total of 1,729 COVID-19 related deaths in B.C.

1,910 people with active COVID-19 in B.C. – 176 in hospital – 49 in ICU/HAU

See BC's vaccine stats on the BCCDC

COVID-19 dashboard
ISLAND HEALTH UPDATE (Today):
13 people have newly-confirmed COVID-19, for a total of 5,086

9 South Island, 4 Central Island, 0 North Island (Island Health lab confirmations)

0 new deaths, for a total of 41 COVID-19 related deaths in Island Health

49 people with active COVID-19 in Island Health

0 active in hospital, 0 active in ICU/HAU (3 recovered)

No outbreaks in Island Health facilities (Click

Resolved

under "Outbreaks" for more info)

See our

public dashboard

 
Read updates from PHO Dr. Bonnie Henry and Health Minister Adrian Dix:
COVID-19 INTRANET PAGE UPDATES
Since our last update, the following resources have either been added to or updated and posted on the COVID-19 Intranet pages.
Changes
To keep information current, the COVID-19 Personal Protective Equipment (PPE) page and some of the resources on it are being updated; this includes the removal of outdated resources. Any removed resources that had been linked to on other pages (such as on the main COVID-19 PPE page) will no longer appear on those pages.
All Vaccines: General (Additional COVID-19 Vaccine Resources)
Clinical Care
COVID-19 Response Protocol LTCF

has been updated to remove duplicate information and the Transfer section has been moved to better match the workflow order.
COVID-19 Vaccines FAQs (Additional COVID-19 Vaccine Resources)
COVID-19 Immunization Program and Vaccine Q&A

The following information has been updated: vaccine spacing requirements; minimal acceptable clinical intervals between vaccine products, eligibility for clients who received dose 1 of AstraZeneca/COVISHIELD to receive either AstraZeneca/COVISHIELD or an mRNA vaccine; directions when reporting product concerns; and a new question and answer regarding use of vaccine if the needle punctures the cap.
Employee Health, Wellness and Safety
Long-term Care Staff Screening and Testing

has been removed from the page.
Patient Placement and Transport
PPE-AGMPs
PPE-Selection
Please check the following document often, as it is updated frequently:
External
Check out what is New Today on the BCCDC website
---
Stay informed: