SENT TO ALL STAFF, MEDICAL STAFF, STUDENTS AND VOLUNTEERS ON BEHALF OF
MARKO PELJHAN, VP, PANDEMIC PLANNING, AND DR. RICHARD STANWICK, VP POPULATION & PUBLIC HEALTH AND CHIEF MEDICAL HEALTH OFFICER
---
OCTOBER 5, 2021
Sadly, one more person in Island Health has died from COVID-19, bringing the total to 71 residents of Island Health who have died from this virus. We share our gratitude with members of Island Health teams who provided care, and our condolences with their families, loved ones and communities. 
Thank you to the 450 staff and medical staff who were able to dial in to our Town Hall today. There were more than 100 questions, and they projected the discomfort that many are feeling at this point in our pandemic response. Our CEO Kathy MacNeil summed it up well by describing how "we're tired, some of us are getting angry, some of us are on our last nerve."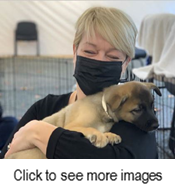 "But my ask of each of us, and I speak to myself when I say this, is that we don't focus on those things that will divide us and pull us apart," she said. "We need to trust each other, so that we can provide safe care to the people we serve. When we feel pulled apart, it is important that we focus on what we have in common. And what we have in common in Island Health is a very strong set of organizational values and a shared vision of Excellent health and care for everyone, everywhere, every time."
At today's provincial briefing, Dr. Bonnie Henry shared a number of updates around the mandatory vaccination orders.
Visitors to long-term care, assisted living and hospitals will be required to be fully immunized – and show their vaccine passport – beginning October 13th for LTC/AL, and October 26th for acute facilities. After this time, those who are not fully immunized will not be able to visit in health-care settings, although there will be exceptions granted for palliative or end-of-life care.
An updated order for LTC/AL takes affect next Tuesday, October 13th. Changes include a provision for health care workers who get their first dose by October 12th – to allow them to continue working with a commitment to get their second dose within 35 days. Dr. Henry said the intention of the order is not to penalize somebody if they made the decision to be vaccinated. "It is putting the provisions in place that are supporting people, that it is not too late to get vaccinated and to be able to continue to work with additional precautions and testing in place," she said.
The order for the broader health care sector is still under development, with consultation taking place with HEABC, unions, health authorities, colleges of physicians and nurses and others who are affected. Dr. Henry says the consultation process is in the final stages, and the order will be posted in the next few days so people can see the details.
Finally, as we head towards the Thanksgiving weekend, we're reminded of the ongoing support for health-care workers in our communities – from the person who stands outside CDH every day with a sign thanking you for your continued efforts, to the Nanaimo & District Hospital Foundation who hosted a thank you event last week, to the Victoria Humane Society's 'Puppy Love' visit to VGH last week. As Kathy MacNeil shared today, "When it feels dark, there are people trying to hold us up. So, as much as you serve the public, the public are trying to serve us too."
EXPANDING DOSE 3 WITHIN THE CEV DESIGNATED GROUP
Starting today, the province is expanding the group of immunocompromised people who are eligible for a third dose of the vaccine. An additional 100,000 people considered moderately to severely immunocompromised will soon receive an invitation for a third dose. The expanded group includes people receiving treatment for tumours, systemic therapy like chemotherapy and radiation for cancer, people with arthritis, lupus, and other autoimmune conditions. Read more
QUESTION OF THE DAY
How do I go about getting a medical exemption from the PHO Order?
Exemptions from the PHO Orders can only be made on medical grounds and need to be approved by the Provincial Health Officer. The PHO has decided she will not consider any non-medical exemptions. View information about valid contraindications and deferrals to COVID-19 vaccination on the PHO's website.
Employees who seek an exemption to any PHO Order must submit their request for exemption to ProvHlthOffice@gov.bc.ca with the subject line "Request for Reconsideration about Preventive Measures in Facilities." This request must include a signed and dated statement from a medical practitioner, based upon a current assessment, that the health of the employee would be seriously jeopardized if they were to comply with the Order, as well as a signed and dated copy of each portion of the employee's health record relevant to this statement. 
IMMUNIZATION UPDATE

PROVINCIAL UPDATE (Today)
ISLAND HEALTH UPDATE (Thursday-Today):
Read today's statement and transcript
*this death will be included in tomorrow's provincial reporting
COVID-19 Intranet Pages:
Since our last update, the following resources have either been added to or updated and posted on the COVID-19 Intranet pages.
Changes
Working in Immunization Clinics
Please check the following document often, as it is updated frequently:
External
Check out what is New Today on the BCCDC website.
---
Have a question or concern about COVID-19? Email pandemic@islandhealth.ca.
Follow us and retweet/share COVID safety messaging: Twitter • Facebook • Instagram