Posted on: June 30, 2021
With the continued lifting of COVID-19 public health restrictions in July and August, we will be able to reconnect with friends and families and rest and recover this summer in ways we haven't been able to for a long time. 
Before I take time to reconnect with my friends and family, I want to share some thoughts with you.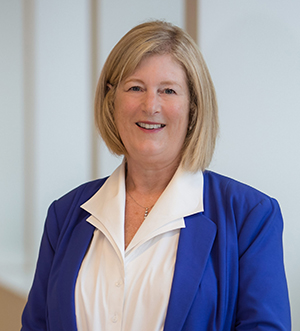 Over the past year and a half, as individuals and as members of the Island Health family, we have been through a once in a life-time experience. As we responded to COVID-19, we learned so much about ourselves and each other. 
At times, the pace felt relentless and we know there will be long-lasting impacts – not only to physical health but also mental health – both for care recipients and care providers. 
However, we continue to take strength and encouragement from the many shows of community support – from the seven o'clock cheers, to hearts in windows, creative problem solving from amazing community partners, and donations of meals and treats from local businesses. 
What a privilege to be part of such an amazing Island-wide community.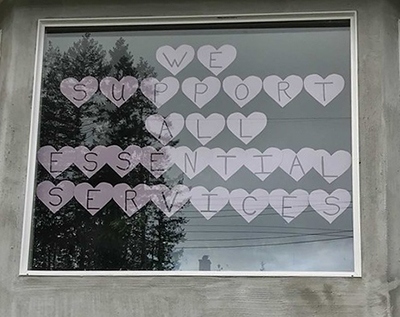 Click here for more support pictures.
And over and above COVID-19, we have faced other daunting realities. The gruesome discovery of the remains of Indigenous children on the grounds of now two Canadian residential schools is a hard reality for many non-Indigenous people. The strength and resiliency of Indigenous peoples who have lived with the impacts of these truths provide a source of hope for the future.
We also grieve for the husbands, mothers, brothers, sisters, children and other loved ones who have died from overdose as a result of the drug poisoning crisis – our other public health emergency.
Through all of this, our commitment to care has never been stronger or clearer. As we respond to COVID-19, we are stepping up and in together. We have led British Columbia and Canada in COVID-19 response on many fronts, and each of us should take pride in our contributions and achievements.
Over the summer we will continue our COVID-19 response, including our mass immunization campaign. At the same time we continue our work as part of the provincial health system to transition to the future – from a pandemic to an endemic, where we live with COVID-19 as part of our ongoing health system response.
Just as we have relied on each other through our pandemic response, I know we will continue to work together as we adapt to this new way of being and providing health and care.
We will also refocus on our Strategic Framework. Our four framework goals have not changed and we are developing our organization-wide workplan leveraging the lessons learned during our pandemic response, addressing key health priority areas, and responding to mandated actions from the Ministry of Health and Ministry of Mental Health and Addictions.
We expect the organization-wide plan to be finalized in the early fall, and look forward to sharing it with you then. In the meantime, immediate priority actions have already been identified and work is underway. 
This includes focussing on workforce planning and employee wellness, post pandemic planning, our response to the drug poisoning crisis, Indigenous partnership renewal, and development of an anti-racism strategy. We will share more about specific actions and the progress we are making in upcoming editions of The Weekly and at our Town Halls.
Our shared focus and commitment to our CARE values support us to act today in keeping with our vision for excellent health and care for everyone, everywhere, every time. Whether you are able to take time with your friends and family over the summer, or have chosen to take time in the fall, I hope you can take a moment to reflect on the amazing achievements you have been part of over the past 18 months. 
Island Health would be nothing without the dedication and commitment of staff and our physician partners.
With deepest appreciation and best wishes for a safe and healthy summer,
Kathy