We are pleased to introduce Dr. Bill Bullock and to welcome him to his new position as Medical Lead for Mental Health and Substance Use, Addictions Medicine Geography 4, effective December 1, 2018. In this new role Dr. Bullock will collaborate with primary care and specialist colleagues, Island Health leadership and frontline MHSU service providers, with the goal of strengthening the existing system of care.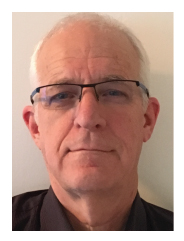 After completing his MD and Family Practice residency at McMaster University Dr. Bullock practiced family medicine in Ontario for several years before moving with his family to BC in 1999. Building on his background in general family practice he has developed a focus on addiction medicine and attained certification in that area of practice. He has had longstanding involvement in continuing medical education and has recently completed a two-year term serving on the board of directors of the Victoria Division of Family Practice.
In addition to his new leadership position with Island Health and his clinical work in addiction medicine, Dr. Bullock will continue in his work as Medical Lead MHSU with the VDFP. He is looking forward to the new challenges and opportunities offered by this phase of his career.