We are pleased to welcome Dr. Dean Kolodziejczyk as the new Medical Director, Pharmacy for Island Health, effective February 1, 2019.
Dr. Kolodziejczyk brings a diversity of medical experience to the position. He started his medical career in rural and Aboriginal health and has provided locum services or held active staff privileges in more than 25 communities in Canada, including 8 communities within Island Health. He has a broad background in hospital and family medicine and most recently has been based at the BC Cancer Agency in Victoria and the Royal Jubilee Hospital.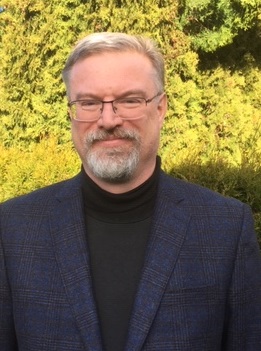 Dr. Kolodziejczyk believes in supporting physician and staff wellness and has been involved in several boards and committees. He currently sits on the Board of the BC Cancer Medical Staff Engagement Society. Previously, he was a board member of the Association of BC General Practitioners in Oncology. He was an active member of the Workplace Culture Council for the Provincial Health Services Authority.
As a medical consultant for the BC Ministry of Health, Dr. Kolodziejczyk had responsibilities in several areas. He supported the development of provincial guidelines around best practices through a joint committee with the Doctors of BC. He chaired an advisory committee for the Medical Services Commission around diagnostic facilities. He also provided support for several priority areas at the time including the H1N1 influenza outbreak and the BC Provincial Stroke Strategy.
Dr. Kolodziejczyk believes in lifelong learning and has been an active faculty member in the Island Medical Program for a decade now. He has involvement in undergraduate and postgraduate teaching. He holds a BSc from UBC, MSc from the University of Alberta, Medical Degree from UBC and an MBA from Royal Roads University.