On behalf of Medical and Academic Affairs, I am very pleased to welcome Dr. Blair Rudston-Brown to his new position as Chief of Staff for Nanaimo Regional General Hospital, effective February 1, 2019.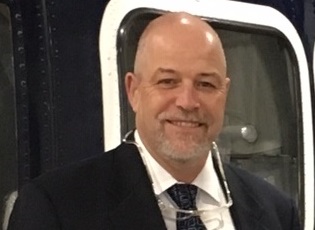 Dr. Rudston-Brown completed his medical degree and surgery residency at the University of British Columbia. Since 1996, he has been practicing surgery at NRGH and has held several medical leadership roles, including Site-Chief, LMAC Chair and Division Head for surgery.
Dr. Rudston-Brown is also a Clinical Assistant Professor in the University of British Columbia's Faculty of Medicine and is a member of the BC Surgical Society and Canadian Association of General Surgeons. Dr. Rudston-Brown also serves on the Nanaimo Medical Staff Engagement Society advisory board.
Please join me in congratulating Dr. Rudston-Brown on his new role. I would also like to offer special thanks to Dr. Ben Williams for his site leadership in the interim.
- Dr. Jeremy Etherington, Vice President Medicine, Quality and Academic Affairs and Chief Medical Officer