Dr. Sarah Hall, an anesthesiologist at Nanaimo Regional General Hospital, along with the operating room simulation team, has led a series of Perioperative Inter-Professional Simulation Workshops to help the operating team strengthen their skills. The workshops were made possible with support from the Facility Engagement Initiative, the Nanaimo Medical Staff Engagement Society, the Centre for Interprofessional Clinical Simulation Learning and Island Health.
These section 3 accredited workshops allow the operating room team (including nurses, anesthesiologists, surgeons and anesthesia assistants) to practice their skills during low frequency, high intensity events like anaphylaxis, cardiac arrest and maternal hemorrhage. The workshops enable evaluation of equipment and systems to detect latent errors, along with practicing a collective approach to critical events. They are also a great opportunity to develop effective crisis resource management skills in a supportive environment.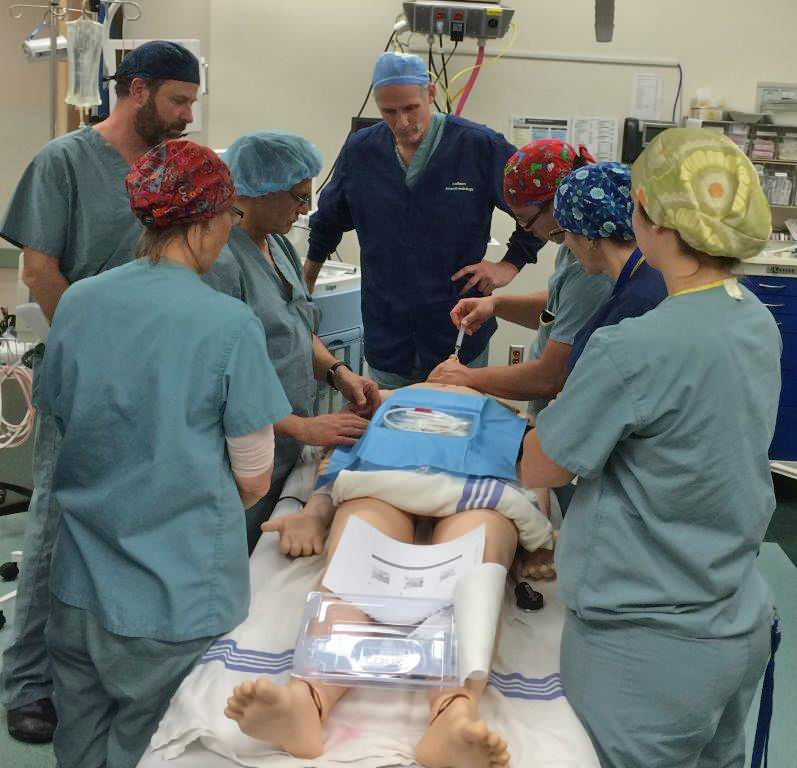 Each of the four workshops held in 2018 had about 25 participants from a variety of different professions and specialties attend. The workshops were fully booked and were met with great enthusiasm, as the recognition of the value of simulation continues to grow. Four more workshops are planned in 2019. For further details, please contact: halljonson@gmail.com or extension 57605.