The following has been sent to all Island Health staff, medical staff and volunteers on behalf of Kathy MacNeil, President & CEO
---
July 22, 2021
I'm both sad and excited to share that Victoria Schmid, Island Health's Vice President – Pandemic Planning, and Executive Lead – Experience, will be leaving us to take on the role as the first Chief Executive Officer of the recently established BC Health Care Occupational Health and Safety Society. Her last day at Island Health will be August 27th.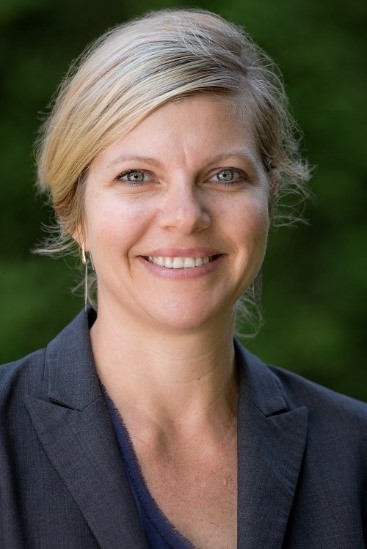 The Society was created by the Provincial Government to improve the health and safety of health care workers. As CEO, Victoria will be responsible for promoting safe and healthy workplaces. She will be working with unions, Doctors of BC, and employers to develop a provincial framework, systems and programs aimed at improving the health and safety of health care workers throughout BC.  
I can't think of a better person to lead this critically important work. Victoria is a true change leader who brings people together with a common purpose. She demonstrated this so clearly during our current pandemic response, when she and Dr. Richard Stanwick co-lead the alignment of teams across Island Health with the common goal of protecting our people, those we serve, and communities from COVID-19, including launching and advancing our immunization program.
Over my health care career, I have had the opportunity to work with many amazing leaders. However, I have not had the privilege of working with a leader who is more grounded in their purpose and focused on doing what's right for the patient than Victoria. During her five years at Island Health, she's been a tireless advocate for inclusion of the patient and staff voice at every table at which she's found herself – from the boardroom to the bedside.
Victoria sees the system and its many parts, which allows her to be creative in seeing possibility and problem solving. She holds a clear vision of a better tomorrow and aligns teams to that vision.
It is not surprising the character traits she has demonstrated at Island Health are the very reason she's been asked to take on this new role. Her collaborative style of leadership is what's needed to align the interests of many in the system to focus on what will make the most difference to the health and well-being of the talented people who serve the system.
Victoria leads with her heart. She is brave and vulnerable at the same time. She shows courage and can be humble in admitting where she needs to rely on others. She gives credit to others and believes in the power of recognition.  Her departure will leave a hole in our Island Health leadership team and we will surely miss her. Our patients will miss her, and I will miss her. 
In her new role we will gain a provincial leader who will help Island Health – and all health authorities – make meaningful improvements in the health and safety our workplaces. That is something we all look forward to in our continuing journey.
With Victoria's departure we will be launching two recruitment processes. To ensure continued Vice President leadership on pandemic planning and response, in alignment with the provincial, cross-health authority structure, we will be posting for a temporary position to take us through the transition from pandemic to endemic and ensure we can effectively respond to the many possibilities that might arise through the coming months.  With respect to Victoria's position as Executive Lead – Experience, I have decided to re-integrate this work with the existing Executive Director – Quality, Safety and Improvement role which is currently being filled on an interim basis.  We will be posting an opportunity for this position in early fall.
Please join me in thanking Victoria for her many contributions to Island Health and wishing her the best in her new role.