Posted on: January 20, 2023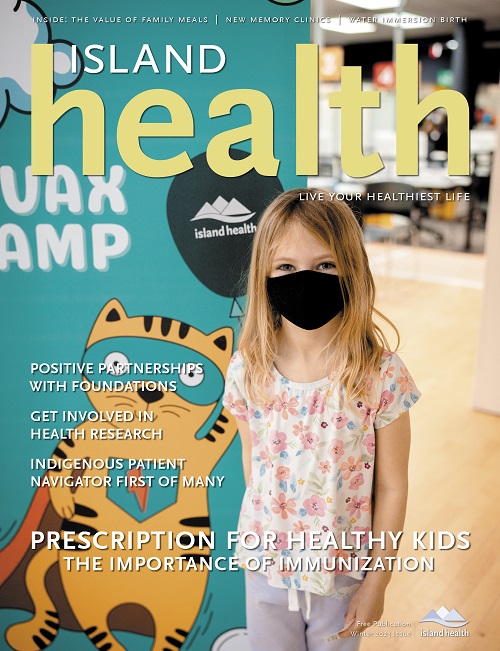 The latest edition of Island Health Magazine is available to read online, and paper copies will be hitting the streets next week.
Chief Medical Health Officer Dr. Reka Gustafson shares her priorities for Population and Public Health, and there is a roundup of the great work health and hospital Foundations are doing across Island Health. Physicians Sonja Mathes and Aaron Childs share their family's immunization story, and Island Health dietitians dig in to creating a positive relationship with food through eating together. You'll also find some kitchen hacks to cut down prep time, and learn about how to become a volunteer in a health research study.
Read Island Health Magazine online​.  If you prefer to download a PDF - click the PDF Icon on the banner of the Uberflip page linked above. 

Island Health Magazine is produced in-houseby our communications team. If you have a story to share about an Island Health service, innovation or celebration, email editor Moira McLean at moira.mclean@islandhealth.ca