Posted on: June 21, 2022
In case you missed the magic -- or just wanted to revisit some of the great conversations! -- recordings from this year's provincial health research showcase are now available online.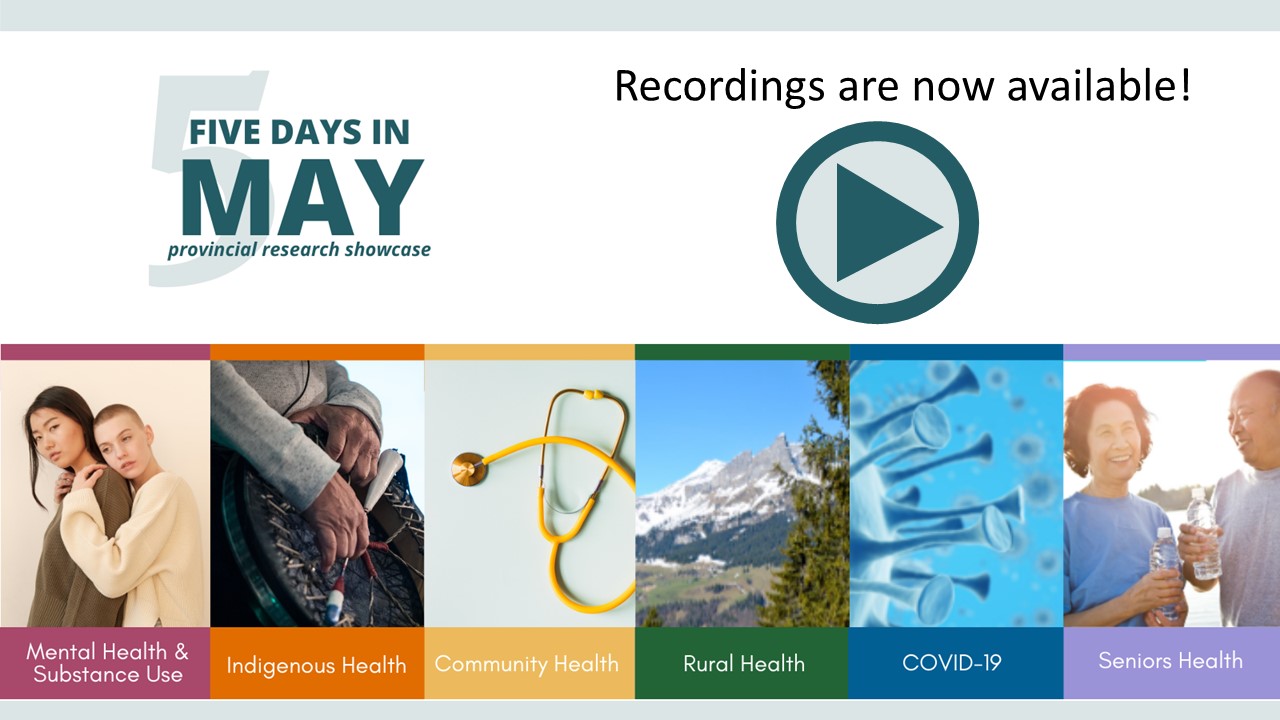 This year, Five Days in May celebrated its 10th anniversary. We collaborated with First Nations Health Authority, Fraser Health, Interior Health, Northern Health and the Vancouver Coastal Health Research Institute to showcase research around the province. 
Thank you to all of our presenters and participants, and we look forward to seeing you in 2023!