Island Health emergency physician and executive medical director, Dr. Chris Hall recalls an event years ago when she was a resident physician at an Alberta hospital. An upset and agitated man came to the emergency department. Medical staff evaluated the man to try to determine what was causing his symptoms and he became more agitated.
He was administered a sedative to calm him but five minutes later he was dead. It was determined later that the patient had excited delirium syndrome (ExDS). To that point in her medical training, Dr. Hall had never heard of ExDS.
The event in Alberta was intriguing. From the emergency department perspective, it was a single tragic event. But from an epidemiological perspective the event raised many questions.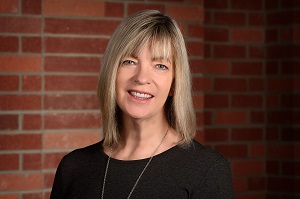 Dr. Hall completed her Masters degree in clinical epidemiology and started a decades-long journey asking questions about ExDS to try to help prevent the outcome she saw as a resident. The focus of her investigations is in the pre-hospital world where agitated people come to the attention of police personnel and emergency medical service providers.
What is ExDS and how do you recognize it? Who is most at risk and why do they die?  And what can be done? The answers to these questions are complex as the physiology, or scientific mechanisms, of ExDS are not fully understood. Research shows that ExDS symptoms include: lack of fatigue, high pain tolerance, constant activity, rapid breathing, superhuman strength, profuse sweating, naked/inappropriately clothed for weather, glass/mirror destruction and being hot to the touch.
The presence of six or more of these symptoms means the person has ExDS. It also occurs almost exclusively in 30 to 40-year-old males who use stimulants (cocaine, methamphetamine, bath salts…) or have some mental illnesses that result in agitated states. However, the physiology of death or the tipping point at which agitation becomes fatal is not understood.
Delirium with agitation has been described in medical literature for centuries. Bell's Mania was first described in 1849 by Luther Bell. In the 1800's, men who displayed delirium with agitation were typically sent to jail while women were hospitalized and sedated. In the 1950's major tranquilizers gained a role in the management of agitated states in part to reduce the physical stress of being agitated.
Today, when a person exhibits delirium with agitation in a hospital there are protocols and treatments to try and prevent death. In hospital it is recognized that delirium is potentially fatal. But when somebody displays these symptoms in the community, the police are typically the first people called because the person is disruptive, unruly and violent.
Agitated and delirious people are erratic and most are violent, and are not responsive to police commands. In these situations, there is often a brief, but very intense physical struggle. People can suddenly, and unexpectedly die.  Young people.
In responding to people with ExDS, the police officers' role is to first gain control of the individual and then, having recognized that delirium is a medical emergency, transport the person to medical care. Physicians, nurses and paramedics cannot provide medical care to unrestrained, violent persons.
Medical care is needed to slow down the physiologic effects of the physical and mental excitation, to reduce the effects on the person's body.
While police are legally enabled to use force options to change a person's behaviour, Dr. Hall's research demonstrates that, in Canada, police do not use force with the public 99.9% of the time. In the rare occasions when force is used (0.1% of police calls), up to 3% of these calls involve ExDS, or about 1 in 33 times. Research shows that only 3% of those are likely at risk of death.
What research has not yet determined is why do some people with ExDS die and others do not? The very vast majority of police work is not affected, but when someone dies there are many questions.
With the small number of tragic outcomes, the lack of data means the answers to questions are slow to come by. Research in this area is focused on police situations, so there is a gap in research being done in people who die in ExDS but without police involvement as an entry point for research studies.
Although medical management can improve outcomes, the physiological pathways of ExDS are not fully understood. Research has shown various clinical markers are extremely abnormal during these events but no clear physiology has been shown that directly results in death.
A few years ago the National Institute of Health sponsored a study that examined the blood work of people after police used force. Victoria was one of four sites chosen as Dr. Hall worked with US colleagues to try and understand stress biomarkers in people experiencing ExDS.
The small pilot study did not produce conclusive results but did steer researchers towards potassium derangement as a possible cause of death. Further research is needed to understand the biological differences between agitation and delirium.
Dr. Hall continues to work in this area. Recently, Dr. Hall has collaborated with the RCMP nationally, with researcher Simon Baldwin, and his dedicated team. They have published a number of academic articles on the topic of ExDS in the International Journal of Law and Psychiatry, and the Journal of Forensic and Legal Medicine.
Dr. Hall has written a book chapter in the Encyclopedia of Forensic Medicine and their work was recently cited by the Royal College of Emergency Medicine's guidance document in the UK.
Dr. Hall continues to present to and teach numerous police agencies across North America on the topic to help ensure they know how to recognize ExDS and get these people the medical care they need.
Police agencies are learning more about the high-risk population and developing protocols to prevent sudden death. Involving EMS providers in the immediate care of the person is key once control has been gained.
In Victoria, the emergency medical services protocol is to rapidly sedate patients who have delirium and agitation by using an ultra fast acting sedative agent. This was based on the work of Dr. Hall and others across Canada and the US.
When discussing her work in ExDS, Dr. Hall knows she's made a difference.
"Just last week we saw a person with all the symptoms of ExDS," she says. "Police gained control of him in the community and brought him to the emergency where he was sedated, hydrated and he survived."
More research needs to be done, but preventing one death helps fuel the search for answers.