Posted on: March 31, 2021
Over the past year, the pandemic has affected everyone personally, socially or professionally. In some cases there has been a blurring of lines between home and work. 
The things that lifted us up and allowed us to step away from work in the past, such as getting together with friends and family, going to a movie, or planning an exciting trip have stopped.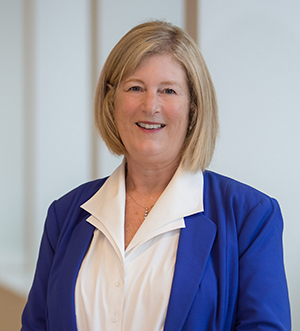 I have been talking to leaders and visiting sites and see how this is impacting individuals and teams – I see many of you are tired and looking forward to the end of the pace of this pandemic.
These monthly updates are designed to highlight your continued commitment to delivering health and care every day and recognize the impact it has had on the health and wellness of people who have received a gift of health - of treatment – of hope. 
Last week, Minister Dix praised the efforts of those working in the Surgical Renewal Program and singled out Island Health for special recognition for our 'extraordinary efforts'.​ I want to thank the surgeons, anesthetists, nurses, other health care support staff and administrators who have contributed to this success.
The Surgical Renewal Program is one of the key deliverables in the Annual Work Plan. The goals are to address postponed surgeries, improve access to scheduled surgeries, reduce wait times and increase quality of care. 
Our surgical recovery teams responded quickly by ramping up to not only recover, but advance the deliverables within the Work Plan. It has taken sustained focus to achieve these goals, including extending hours into evening and weekends, and recruiting staff and medical staff. 
I want to take a moment to talk about what this commitment has meant to those waiting for surgery.
A story was shared with me about an 80-year old man who received his COVID-19 vaccine. He was asked what he was going to do first and he said, "Start dating again." The second thing he was going to do was have his postponed surgery the next day. He said then he would truly feel he had regained his quality of life.
The surgeries provided to our patients as part of the Surgical Renewal Program are much like the vaccine – they offer the gift of a life free from pain and suffering and the hope of returning to a full life – from the major events to the smaller, everyday interactions. 
It is the gift of health that allows the parent to provide for their family, the volunteer to give back to their community or a friend to be able to lend a helping hand. It is the daily interactions of life that we often take for granted.
In the past year, the surgical recovery team has positively impacted the daily lives of over 62,000 people. As we continue on the road to pandemic recovery, I want to thank you for your commitment and sacrifices.