SENT TO ALL STAFF, MEDICAL STAFF, STUDENTS AND VOLUNTEERS ON BEHALF OF KATHY MACNEIL, PRESIDENT & CEO – AND DR. RICHARD STANWICK, CHIEF MEDICAL HEALTH OFFICER
---
Today we had the opportunity to have our bi-weekly virtual meeting with federal, First Nations, municipal, provincial, and regional elected representatives to provide an update on our COVID-19 response and answer questions from attendees. We were appreciative that Al Johnson, Vice President of Prevention Services with WorksafeBC was able to join the call. He provided an overview of the guidelines being created to support the BC Restart Plan.
WorksafeBC and our public health teams are working together to provide guidance and support to businesses and organizations as they begin to expand services. This includes general COVID-19 information such as safety plan templates, posters and information on PPE such as selecting masks. They will also provide industry specific protocols and procedures, best practices and guidance documents to assist employers as they develop their safety plans for their particular type of business. Tomorrow they will share additional information for restaurants, cafes and pubs, salons and personal services, museums and libraries, real estate, retail, office spaces and parks and outdoor spaces to consider as they plan. Next week, guidance for areas such as sports and recreation, childcare, in-person counselling and many others will released and shared on their website.
We also shared our progress on the resumption of surgical services after postponing close to 4,000 elective surgeries since the beginning of the pandemic. As of today, our teams have contacted 1,163 people – 1,118 of them have confirmed they are ready to proceed with the surgery and we are connecting them to their surgeons. We will be resuming surgeries Tuesday, May 19 to begin to support these patients – but doing so with many new procedures to ensure safety for patients and those of the Island Health family providing the care.
Indigenous Nurses Day
Today is Indigenous Nurses Day – part of Nursing Week during the Year of the Nurse and Midwife. We want to celebrate the incredible contribution of Indigenous nurses to support the health and wellness of individuals, families and communities within Island Health. 
Indigenous nurses contribute to the health and wellbeing of communities through the integrated use of traditional knowledge, healing practices and education. We are so thankful for their guidance and contributions as integral members of the health and care team.

PROVINCIAL DAILY UPDATE
Dr. Bonnie Henry and Minister Adrian Dix shared that there have been 15 new COVID-19 confirmed cases across B.C. in the last 24 hours for total of 2,392 cases. There are 58 people in hospital, with 12 of them in intensive care, and 1,885 individuals who no longer have to practice isolation measures. Sadly, they shared condolences for an additional three deaths – all in the Fraser Valley. There have now been 135 deaths in the province due to COVID-19.
You will notice an increase in Island Health cases to 126. This is not a new lab confirmed case in our health authority, rather a change in how the BC Centre for Disease Control now tracks statistics. This change results in the inclusion of presumed positive cases where lab results were inconclusive. Island Health had one case which falls into this category – increasing our case count from 125 to 126. We continue to have one confirmed COVID patient in hospital, who is not in critical care. Of the confirmed cases in Island Health, 116 people no longer have to continue self-isolation measures, as they are no longer at risk of transmitting the virus.
More than 165,000 people in B.C. have participated in the COVID-19 survey: Your story, our future. Thank you for those who have participated. If you haven't had a chance to participate please do, and we encourage you to share this survey with friends and family. The survey is open until May 31.
You can read the joint statement and the transcript of today's media briefing.
CONCLUSION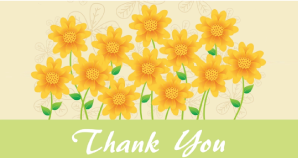 Today, we invite you to view this video by Leah Hollins Board Chair of Island Health - offering thanks for communities and individuals who have supported care teams and the health system throughout the COVID-19 pandemic response.
We echo Leah's thank you to everyone who continues to support Island Health and our care teams in responding to COVID-19.
Our deepest appreciation,
~ Kathy and Richard
---
Stay informed: