SENT TO ALL STAFF, MEDICAL STAFF, STUDENTS AND VOLUNTEERS ON BEHALF OF KATHY MACNEIL, PRESIDENT & CEO – AND DR. RICHARD STANWICK, CHIEF MEDICAL HEALTH OFFICER
---
This will be a day each of us remembers for a very long time. Our last COVID-positive patient was released from hospital today. We now have no active cases in Island Health. The staff from the unit cheered and sent air hugs to the patient who gave a moving speech before returning home. Since March 25 we have cared for 25 COVID-positive inpatients in Island Health hospitals, while monitoring and supporting many, many others at home.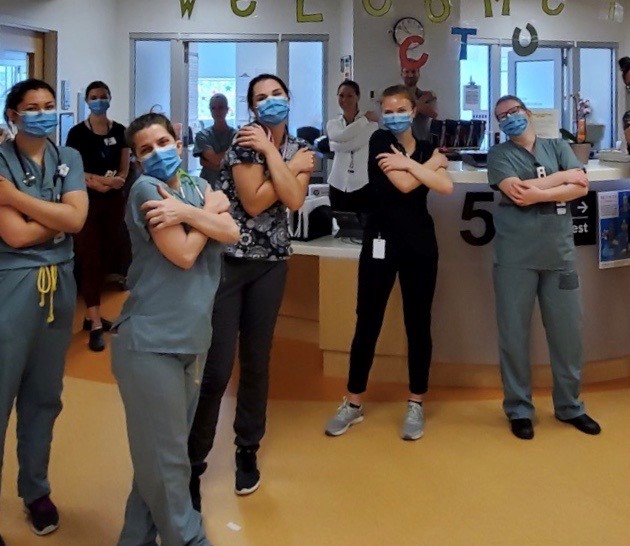 From the bottom of our hearts, we want to thank the teams and those who supported them in providing excellent care that led to this day. As a team, you leaned in to support this work and we are so grateful.
Thank you to each and every person of the Island Health Family who supported and continues to support our health and care system during the pandemic.
While we pause for a moment to celebrate this milestone today, we also must remember that this is only a temporary reprieve. COVID is still with us, and will most likely be back again in a second wave, requiring supports for individuals with confirmed tests. We must continue to remain vigilant – stay home if you are ill, practice good hand hygiene and remember to stay physically apart but socially connected.
PROVINCIAL MODELLING UPDATE
Today Dr. Bonnie Henry and Minister Adrian Dix shared updated modelling for B.C., including the epidemiology of how and where the virus has affected people in the province. The data released outlines who has been affected by the virus, hospitalizations, public health investigations, and the origins of the virus based on genomic epidemiology.
In the briefing today, Dr. Henry announced that going forward, data will be provided at a more granular level – Health Service Delivery Area level – in order to provide a better representation of the impact on smaller communities around the province. For Island Health, the information shows we have had 59 people test positive in the North Island region, 25 in the Central Island, and 43 in the South Island. As you are likely aware, the cluster of cases on Cormorant Island was a significant contributor to the number of test positive cases in the North Island.
Dr. Henry also provided national and international comparisons for case counts and deaths from COVID-19, and showed how we can continue to see a decline in transmission as a direct result from ongoing physical distancing. Minister Dix emphasized the impact of having long-term care staff working at a single site, border restrictions, and public health actions. We encourage you to check out the presentation to see the more detailed data for yourself. You can also watch the full presentation archived here, or read the transcript from today's media availability. 
PROVINCIAL UPDATE
31 additional people with confirmed COVID-19 in

the past 48

hours (22 on Wednesday, 9 on Thursday including 4 epi-linked cases), for a total of 2,632 people in B.C.

One new COVID-19 death occurred on Wednesday in the Lower Mainland, for a total of 166 COVID

-19 related deaths in B.C.

26 in hospital, with six in critical or intensive care

201 people with active COVID-19 in B.C.

2,265 people have recovered and are no longer at risk of transmitting the virus
Island Health Update:
COVID-19 cases: 130* (0 active cases)

125 people recovered, none in hospital and 5 deaths (0 new)
*Note: Island Health is reporting three additional cases due the inclusion of epi-linked cases. 'Epi-linked' means that public health investigations have shown that cases meet the case definition for COVID-19 but may not have been tested for a number of reasons, are either related to each other, or that a common source of infection has been identified. All of these newly reported epi-linked cases are people who have recovered and no longer at risk of transmission.
More information:
Island Health Restart
As part of our ongoing commitment to providing you with the most recent COVID information, we have a number of restart activities and information for you on our COVID-19 intranet site. Here are quick links to recently posted items that are now on the site:          
Do you have unanswered questions? Contact: pandemic@viha.ca
CONCLUSION
Thank you to Ben Williams and Sheila Leadbetter for sharing this letter from Isabella – just one more example of the incredible support we hear every day from our communities:
"I am writing this letter to thank you for all the hard work you do during this pandemic.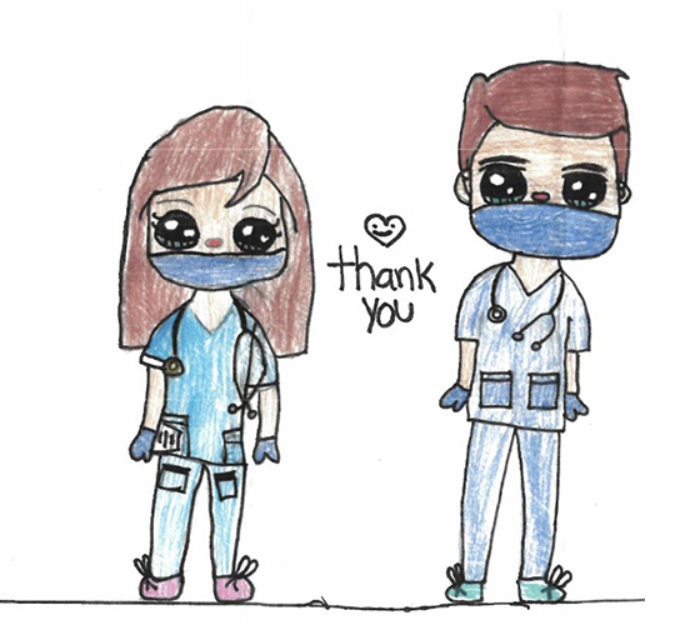 COVID-19 is making it hard for you because you cannot spend time with your family and you have to spend lots of time at work. You are risking your life by being around sick people every day. COVID -19 is making you have lots more work to do and more people to take care of. You also have to wear those horrible N95 masks. Those masks seem really uncomfortable.
Thank you for taking the time to read my letter. I think you're amazing. I might want to be a nurse when I grow up because I like taking care of people as well.
Sincerely, Isabella"
Our continued gratitude and appreciation,
~ Kathy and Richard
Stay informed: