SENT TO ALL STAFF, MEDICAL STAFF, STUDENTS AND VOLUNTEERS ON BEHALF OF KATHY MACNEIL, PRESIDENT & CEO – AND DR. RICHARD STANWICK, CHIEF MEDICAL HEALTH OFFICER
---
It has been another busy week as our health system, and the people working within it, are reminded that COVID-19 is still prevalent in our communities. The announcement of the first newly diagnosed case in Island Health since early May and the transition to Phase 3 of the B.C. Restart Plan provides us with both caution and hope.
The modelling shared by Dr. Henry and Minister Dix early in the week showed us that people have expanded their reach to about 65% of pre-COVID contacts, while still being able to keep the curve flat. This is a positive sign, showing that we are taking the precautions we must in order to live safely while the pandemic continues. As people, we spend most of our time in groups – from our families, our circle of friends and our colleagues. While it is important to be able to go back to spending time with people, we must remember to do it in a safe way. 
This week also marked the last day of classes. The June school restart announced by Education Minister Rob Fleming will guide the return to classes in September as people with children in the K-12 school system prepare to safely return to school. The Ministries of Education and Health will be reviewing lessons learned from the more than 200,000 students who safely returned to school in June and will follow a five-stage approach in the fall. The BCCDC has also updated information on childcare and schools. We encourage you to review this information if you have children, or share with those who do.
Schools are where children learn and connect with others – it is an important part of their health and wellness – and just as we have provided guidelines on the safe return to work, there is also important information to share on safely returning to school.
PROVINCIAL UPDATE
Provincial update for June 26 (24 hour period):
10 people with newly-confirmed COVID-19 for a total of 2,878 people

One new death was announced on Friday in the Lower Mainland for a total of 174 COVID-19 related deaths in B.C.

17 people in hospital, with five in critical or intensive care

159 people with active COVID-19 in B.C.

2,545 people have recovered and are no longer at risk of transmitting the virus
Island Health Update:
No change: Total 131 cases, 5 deaths
More information:
Please note: joint statements and transcripts of media availabilities with Dr. Henry and Minister Dix are posted as soon as they are available on our COVID-19 Intranet site in the What's New section.
Remote Work Survey Results and Next Steps
The results from the remote work survey show an overwhelming 95% of employees who have been working from home during the pandemic want to continue to do so, at least some of the time. The survey heard from more than 1600 staff and leaders from all geographies and a good cross section of roles. We thank everyone for taking the time to respond to this survey.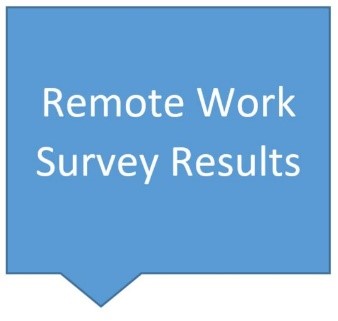 Employees working remotely said they felt productive (92%), well-informed (87%), and had the tools and resources to do their jobs (86%). Leaders are supportive of team members working remotely (86%) and feel productivity stayed the same (80%). View the survey results. For those whose work necessitates a return to onsite offices, the Remote Work task force is continuing to work on safety planning, and is also developing plans on how leaders and employees can formalize remote working agreements and figuring out processes for shared workspaces. Read more about how the results break down.
CONCLUSION
Yesterday, Dr. Shannon McDonald, Acting Chief Medical Health Officer for the First Nations Health Authority, and Dr. Bonnie Henry provided an encouraging update on how COVID-19 has affected First Nations Communities in the province.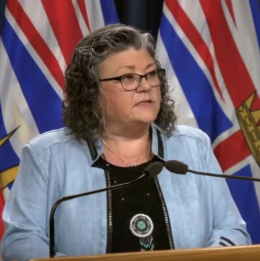 B.C.'s First Nations have done amazing work in very challenging circumstances in this pandemic. The extraordinary response by Indigenous communities in the province has resulted in First Nations peoples managing better than other populations. Of the 2,869 test positive cases in the province, 86 were First Nations people, including 42 who live on or near reserves. Of these cases there have been four deaths, and three active cases remain. More than 5,400 tests have been completed in First Nations communities and the province continues to work to provide rapid testing and transport.
When asked today about the response in First Nations communities, Dr. McDonald said, "We have people alive and well who tell the stories of previous pandemics, of TB, of Indian hospitals, of losing people in these circumstances… that fear response, that internal memory of those things make people extremely aware." Dr. McDonald reminded us of the importance of elders, who are the knowledge holders and language keepers, and that we must protect them, their families and their communities. Dr. Henry reminded people that it is our duty as guests on their lands to understand the history of Indigenous peoples in our province, and respect their response to the pandemic.
As we move into summer, we hope everyone will have the opportunity to rest and recharge, and take advantage of the ability to travel more freely about the province with loosened restrictions, while respecting the wishes of rural and Indigenous communities who may not yet be ready to welcome visitors.
With continued appreciation,
~ Kathy and Richard
Stay informed: