Enhanced Medical Staff Support or EMSS is a valuable resource for medical leaders when dealing with difficult situations.
EMSS is here to help medical leaders when dealing with concerns raised regarding the professionalism or performance of medical staff. Led by HR specialist John MacDonald and medical director Dr. Bruce Campana, EMSS encourages early and informal resolution to create a culture of respectful communication and to ensure concerns are addressed fairly and appropriately.
Basically, EMSS can help medical leaders have difficult conversations - conversations that help prevent small problems from becoming bigger problems.
The services offered by EMSS include teaching and coaching for Department Heads and Division Heads; meeting facilitation support for leaders dealing with EMSS issues; a comprehensive EMSS toolkit and case management support to meet documentation requirements.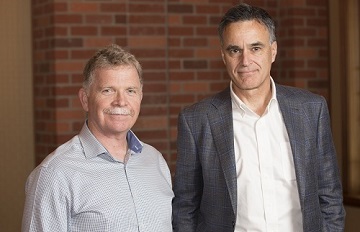 Contact John MacDonald and Dr. Bruce Campana (EMSS@viha.ca) to learn more about EMSS or visit the EMSS webpage.