Posted on: April 7, 2021
NOTABLE MENTION OF THE WEEK:
Always nice when Island Health teams are called out in a letter to the Premier and Provincial Health Officer. Well done Team Glacier Gardens!
Dear Dr. Bonnie and Premier Horgan;
[My wife] and I have both just had our vaccinations - yippee!! I wanted to thank you both - our experience at Glacier Arena in Comox was wonderful. Such nice people and such terrific organization - so impressive.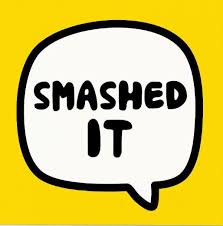 ~ Courtenay residents
This is one of many similar letters and words of praise we receive from grateful members of the public. Kudos to the numerous staff and teams who are working through this massive undertaking for the health and safety of our communities.
WEEKLY COVID-19 IMMUNIZATION DIGEST: APRIL 7, 2021
MILESTONE: As of April 6th, our immunizing teams delivered 150,273 first doses of COVID-19 vaccine, just over 20% of the Island's adult population.
We are averaging around 4,800 per day and will be pushing to get to 6,000 per day next week.
The provincial Get Vaccinated registration system launched on April 6th and 256,000 individuals in the province registered for a confirmation to book an appointment (once eligible).
We are now scheduling and vaccinating all adults 70+ and 18+ Indigenous.
Individuals designated "Clinically Extremely Vulnerable" are actively booking and receiving vaccinations. Those who feel they should be on this list should wait until April 15th to see if a letter arrives, before reaching out to their care providers. Read more here.
The final two new mass sites are open (or almost) this week:

ArtSpring on Salt Spring Island opens today with full operational hours as of April 15th
The Victoria Conference Centre will open on April 12th, replacing the UVic site which closes on Sunday, April 11th.
As a reminder of the work that goes into the set up at these sites, watch this video of the set-up at the Archie Courtnall Centre in Esquimalt.
If you have not yet signed-up or received your first dose, and you work in/around a patient care/clinical area, please complete this survey to get a scheduled vaccination appointment.​