Posted on: September 21, 2022
Join the Island Health Accreditation team at our upcoming Accreditation Essentials Webinar where we take a deep dive into the Medication Management with a Medication Safety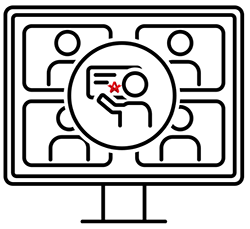 Consultant!​​
Medication Management ​
​How do Medication Management standards apply to my program?
​ROP Highlight: Medication Reconciliation
When: Thursday, September 22nd, 2022
Time: 1-2PM
Zoom: https://islandhealth.zoom.us/j/65159386920?pwd=SEhTQzUzQlV0SU5LQjlUNVo2MWN0Zz09
Meeting ID: 651 5938 6920
Passcode: 042184
How can I prepare for this session?
Head on over to our QI Tools webpage and select your QI Tool to bring with you! Unsure of which tool applies to your program? Connect with the Island Health Accreditation team.
About the Accreditation team
The Accreditation team is committed to partnering with you to support ongoing quality improvements in your area. Don't hesitate to reach out to speak with a member of our team about Accreditation activities in your area: Accreditation@islandhealth.ca. ​​