Posted on: September 28, 2022
The past two and a half years have been difficult ones, especially for those working in health care. As I transition into my new role as the Chief Medical Health Officer and am welcomed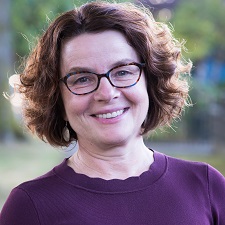 to Island Health, I am reminded daily of the sacrifices you continue to make in service to your communities. ­­­­
The work toward recovery in our personal and professional lives and in the health care system continues as we prepare for another respiratory season. We anticipate that influenza will also return after two seasons of low influenza activity. 
The influenza (flu) vaccine continues to be an important way to protect yourself and your patients, and this year you can receive your influenza vaccine at the same time as your COVID booster.
We encourage those at higher risk of harm from COVID-19 to receive a COVID fall booster. As a healthcare worker, you are also prioritized to receive the fall booster 6 months after your last dose of COVID vaccine. If you have previously registered in the Get Vaccinated system, you will be automatically invited for a booster dose. 
When you book an appointment in Get Vaccinated, the system will match you to your preferred location. If you are a healthcare worker and received your last COVID-19 vaccine at least 6 months ago and have not received an invite, please call 1-833-838-2323.
Once again, thank you for your continued and dedicated service during this time. This work is not easy and cannot be done without each and every one of the Island Health workforce. I look forward to working with you  to improve the health and wellbeing of our populations.
~ Réka
 Read more on the Update: Fall COVID Booster and Get boosted to protect from COVID-19
Visit the B.C. Centre for Disease Control website for information related to:
Resources for health professionals
Vaccine safety and effectiveness
B.C.'s plan for vaccine distribution
Vaccine approval process
Overview of COVID-19 in B.C.