Posted on: January 20, 2022
Rehabilitation Assistant Lucas Gentina swam two kilometres across a chilly Elk Lake on Jan. 17th, raising more than $11,000 for SPH Long-term care.​
​"Honestly, I just want to help out my community and specially the elders of SPH," Lucas said earlier. "I know the Foundation's donors care about our elders and want the best for them. Ideally, if we can raise money to help them in any way, that would mean the world to me."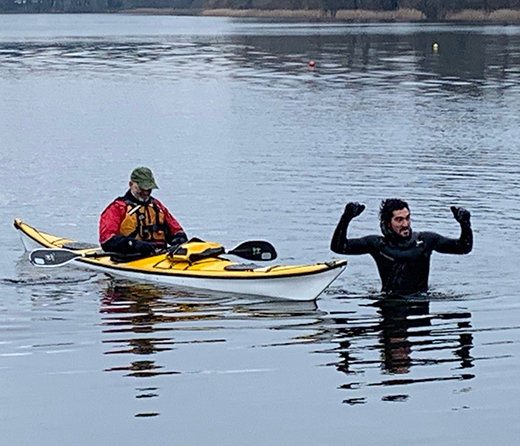 Lucas emerges from Elk Lake.
"The swim was amazing and Lucas completed it in under an hour which is faster than he expected," Sarah Geddes, president of the Saanich Peninsula Hospital & Healthcare Foundation, said with a smile. "I think he just wanted to get out of the frigid water asap."
"His swim has exceeded everyone's expectations, raising over $11,000 and donations continue to come in," Sarah said. "Lucas is an inspiration to all of us and is the happiest guy on the planet!"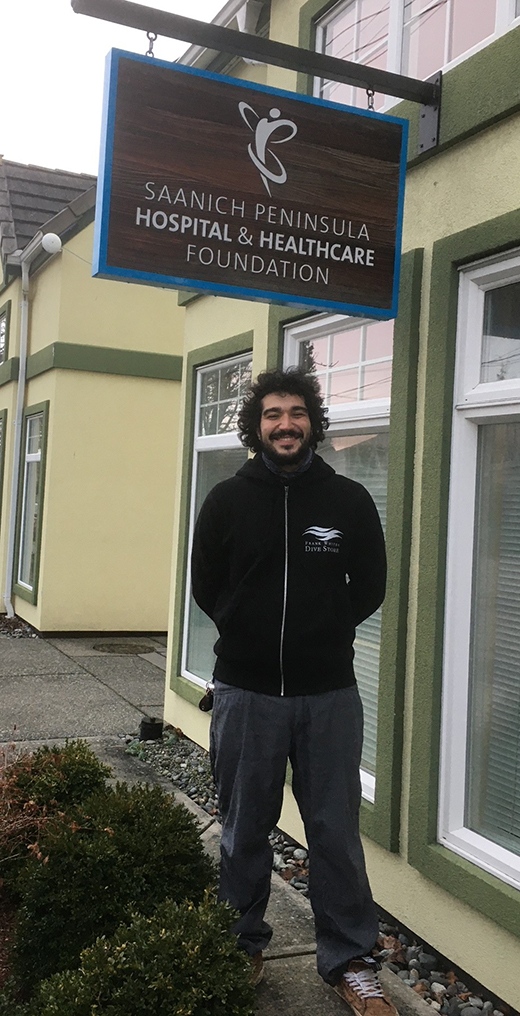 You can still donate to Lucas' fundraiser on the Foundation's website​.​