Posted on: April 26, 2023
​Each year, Patient Experience Week is a time to celebrate health care staff and medical staff around the world for their impact on patient experience each day.
Your dedication to providing excellent care and quality service has made a world of difference for the individuals and communities we serve. When we round at sites and units across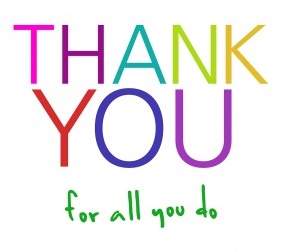 Island Health, we are inspired by the tireless commitment to patient care that we see each of you demonstrating when working with patients, clients and residents.
Recently, a patient wrote to praise the care he received from a nurse while dealing with a debilitating health issue in one of our emergency departments. He called out that even though the emergency department was packed, the nurse's combination of knowledge, compassion, humanity and humour went above and beyond. The patient added that he wasn't alone, that the interactions he saw between this nurse and other patients were of the same quality.
We all know these days have not been easy in health care. Increasing demand amidst a workforce shortage and recovering from a pandemic are what each of you are dealing with every day. Yet you do so with pride, with courage and with caring.
It was wonderful to see this nurse being recognized, and we hear similar stories daily about our staff, medical staff, volunteers and leaders across Island Health: A peer support worker who was critical in helping provide supports in community that prevented a patient from being admitted to hospital. A health care assistant who noticed a patient in distress and sought out medical attention which saved the patient's life. A long-term care team focused on ways to ensure residents feel at home. At each point of contact – whether you are in direct patient care or in a team that supports that care – you are making a contribution to a patient's journey.
Here are the words of two more patients who praised the care they received:
"I would like to express my gratitude for the wonderful care I received in the emergency department at Tofino General Hospital recently. Despite working under challenging conditions in a small hospital during a snow storm, EVERYONE that I came into contact with cared for me with attentiveness, compassion and respect. The nurses, phlebotomist, x-ray technician – they were all so wonderful!  Health care is a challenging place to be at the moment, but this team was so professional and provided amazing patient-centered care."
"I was recently a patient in your Care facility. I must say that the quality of care and those very special teams that I received were outstanding. I wish to thank all those who, whether for test or bed care, did a tremendous job. You should be very proud of their work and commitment to excellence."
We hope that you take some time this week to recognize the positive impact that you and your teams have on delivering quality patient care. Thank you for your continued commitment to living our C.A.R.E. values and upholding our Vision of Excellent health and care for everyone, everywhere, every time.