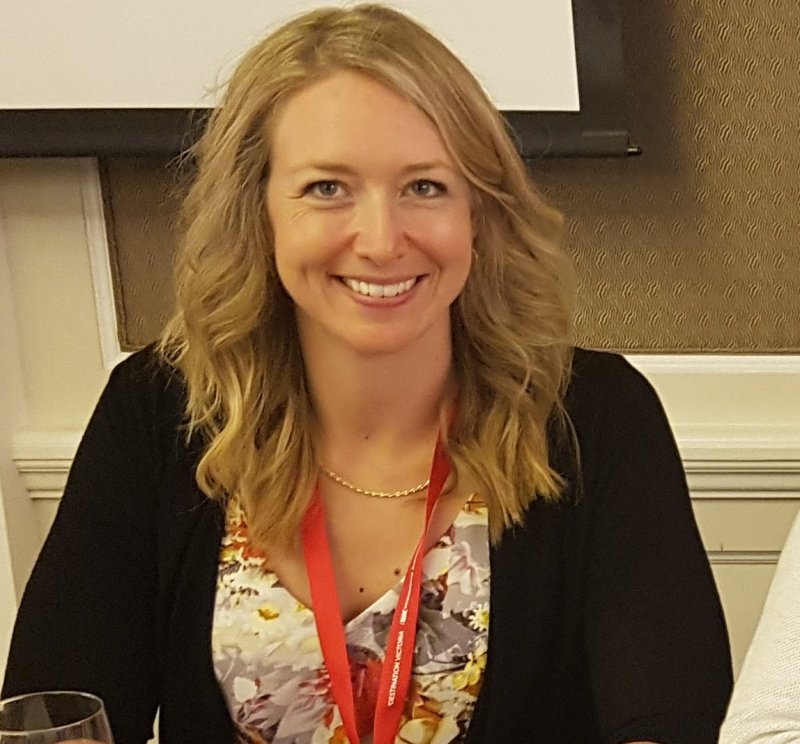 As the Communications, Education and Development Coordinator, Heather coordinates educational development for medical leaders', creates content for the website and supports initiatives that orientate new medical staff and medical leaders in their positions at Island Health. A focus for this role will be on education for medical staff and making sure their needs are met. "I'm excited to connect with the medical staff to see what gaps they identify in their education needs and find creative and innovative ways to deliver content that has the flexibility for all to be included". She joined the Communications and Development team in January 2022 and is excited as they start the transition from pandemic to endemic, and will find innovative ways to engage medical staff as we go through this transition.
Heather is thrilled to join the Communications and Development team at Island Health and is curious to learn about the complexities of the role and department. Before Island Health, she spent eleven years working in the tourism industry promoting the destination of Vancouver Island to international media and the travel trade, followed by working in the international departments at Vancouver Island University and the Nanaimo Ladysmith School District. "The best part of working in any of these industries was connecting with the stakeholders and building relationships with key clients. I also get excited about planning events. My favourite was leading the team at Tourism Vancouver Island  where we brought together the entire tourism industry on the Island for educational and networking opportunities at the annual conference". Heather holds a Bachelor of Business Administration, concentrating in marketing and management organization studies from Simon Fraser University. She is finishing her Masters of Art in Professional Communication from Royal Roads University and will graduate in spring 2022. 
In her spare time, you will find her cheering on her son at his various sports activities, hiking the local trails of Nanaimo with her dog and spending as much time outdoors as possible. Her greatest outdoor adventure was hiking the West Coast trail; it was an experience that she would never forget but also never do again.