Heather Taylor, a Nurse Practitioner in Duncan, will soon begin a six-month fellowship with the BC Centre on Substance Use. The Addiction Nurse Practitioner Fellowship will help Heather further her work helping people with addictions, chronic pain and mental health issues.
Heather has been a Nurse Practitioner at Island Health since 2008 and currently provides primary care services at the Whiteye family practice clinic. Heather's patients include people with various socially and medically complex problems. This includes homelessness and poverty, two factors that impact people's health and wellbeing and need to be considered when providing primary care.
Heather and Dr. Troy McLeod also travel once a week to the Ditidaht First Nation to help improve access to primary care for the Ditidaht people.
In addition to her primary care practice, Heather does outreach work at the Warmland House shelter and the Open Door Youth Integrated Health Services program. Warmland House is a Canadian Mental Health Association-funded shelter that provides a gateway to stable housing for people coping with mental health, addictions and chronic health conditions.
Prior to providing care as a Nurse Practitioner, Heather worked in Vancouver as a street nurse in the Downtown Eastside and as an outpost nurse on Baffin Island.
Throughout her career as a nurse and Nurse Practitioner, Heather has remained dedicated to helping people with mental health and chronic pain.
"With this fellowship, I hope to learn more and gain valuable experience to provide the best care possible to people living with addictions", says Heather.
"We are so excited for Heather, this is an excellent opportunity for her to advance her practice and support patients", says Co-Division Head Coleen Heenan.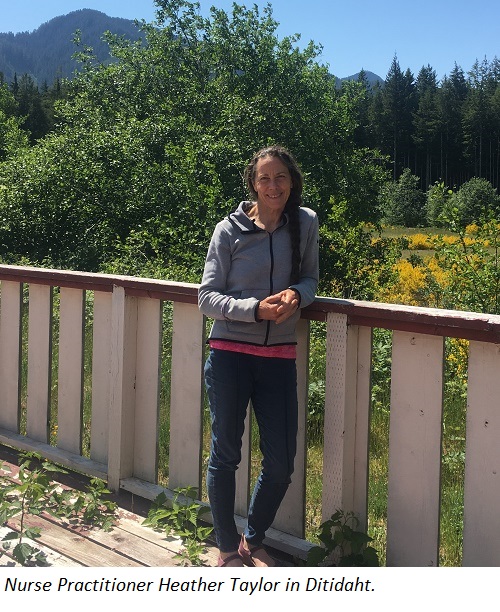 #medicalstaffofislandhealth