Medical Lead, Innovation and Development Comox Valley
We are pleased to welcome Dr. Sarah Scott as the new Medical Lead, Innovation and Development Comox Valley, effective November 23, 2020.
Dr. Scott completed medical school in Victoria, in UBC's Island Medical Program (IMP) in 2010. She then went on to complete her Family Medicine residency in Ottawa, followed by the Emergency Medicine program at St. Paul's Hospital in Vancouver. While working through her schooling she paused twice to have the first two of her three children during these years as well!
When asked Dr. Scott says she was always drawn to emergency medicine, even in childhood. Knowing what to do in an emergency, feeling useful when things were chaotic, and being a "helper" in the worst of times has always been important to Dr. Scott. The best aspects of her job include knowing a little bit about a lot of things, seeing undifferentiated patients and getting to put on a "detective hat" to try and sort out what's wrong.
No one chooses to go to the emergency department, when working there physicians get to see the youngest to the oldest, the richest and the poorest. The most rewarding moments are being with people at their most vulnerable, helping to ease their suffering and sometimes being able to treat or even cure what ails them.
Professionally, Dr. Scotts enjoy teaching (both on-shift and giving more formal lectures), continuing to expand her ultrasound skills, and disaster response and emergency preparedness. Pandemic preparedness and response fits nicely in that last category!
In residency, Dr. Scott completed a literature review in active shooter response in the hospital setting, and helped inform the Active Shooter Protocol at the Ottawa Hospital. Notable achievements include leading the Comox Valley emergency department through the early months of the pandemic in 2020; being a Master Instructor in CORE ultrasound skills and an Instructor in Resuscitation ultrasound skills; and being a UBC clinical instructor in the Department of Family Medicine.
Dr. Scott's hope for the future of healthcare is that we can continue to offer compassionate, evidence-based care to all individuals regardless of social standing, capacity, race, religion, creed or other defining factors. "Healthcare for all" is at the heart of the ethical practice of medicine and she is hopeful that we can continue to make it ever more accessible, practical and humane.​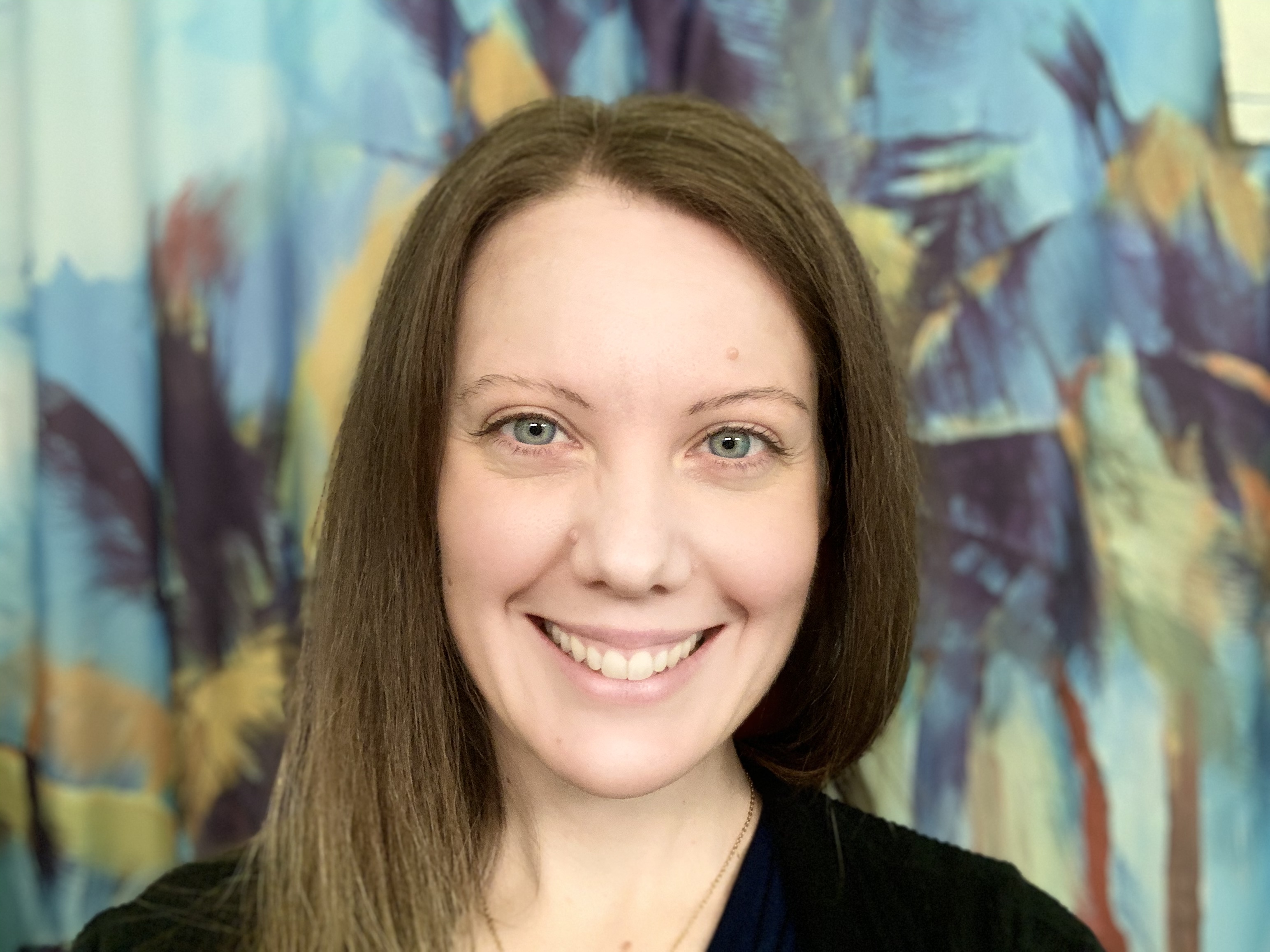 National Physicians' Day 2020
To pay tribute to the many dedicated physicians practicing at Island Health and in honour of National Physicians' Day, we are profiling some of the doctors leading innovations and delivering high quality service to show the human behind the profession.
Dr. Sarah Scott is an emergency physician in Comox. She completed the Island Medical Program before doing her residency in Ottawa. She moved to Vancouver to complete emergency medicine training before returning to Vancouver Island.
Why did you chose medicine and your speciality/field?
I've had an interest in medicine from a young age. My mom asked me what I wanted to be when I was four and I first said nurse. She said that sounds great and asked why. I said well boys are doctors and girls are nurses. She said boys can be nurses and girls can be doctors and you can be whatever you want be. I changed my answer to doctor and have stuck with it.
I did first aid training in elementary school then volunteered with search and rescue and St. John's Ambulance in high school. The more I did, the more I loved it. I found a community with connection and really enjoyed the medical aspect. After doing the different rotations, I always came back to emergency medicine.
What is most meaningful to you about your work in medicine?
There are a few aspects that really appeal to me. There's no discriminating in emergency medicine. Nobody chooses to come to the ED. You see the very young, the very old, the rich, the poor; you see the full spectrum of humanity - which I love.
I also enjoy that it is a generalist speciality. Most patients are totally undifferentiated and you don't know anything, so you have to put on your detective hat to sort it out. My daily work is always changing, I don't see the same five things over and over, it changes all the time.
What are your professional interests and notable achievements?
I've always been drawn to humanitarian relief and disaster management preparedness. It's always been an interest and something I want to do more of. My residency project was on active shooter protocols in hospitals. This is something I stumbled into but I find very interesting. I was able to have some input into the protocol now in place at The Ottawa Hospital. It has spurred my interest in disaster preparedness.
I've had the opportunity to do a bit of teaching – lecturing residents in the Nanaimo program and ultrasound teaching with Island POCUS.
Who or what do you turn to for inspiration?
One of the most inspiring people in my life is my mom. She raised me alone and she is so selfless. She's always been an advocate for the underdog and she has instilled a passion for vulnerable people in me. If I ever need to think about the right response is to a situation, I just ask myself "what would mom do?"
Where do you go, or what do you do, to recharge your batteries?
I'm a homebody at heart. My happy place is to spend time with my husband and hang out with my kids. I find that the ocean and mountains of the Comox Valley feeds my soul. Being surrounded by nature recharges me when I leave the hospital.
What is the last book you enjoyed?
I read a poem that really captures the importance of being in wild spaces. The Peace of Wild Things by Wendell Berry touches on how wild things aren't concerned about the future, they don't waste their worry on what could be. I've come back to this poem a couple of times to help ground myself.
My three little kids prevent me getting much reading done but I do enjoy the EM:RAP podcast. It helps me keep up with my medical education.
What core value have you most relied on during the COVID-19 pandemic? 
Compassion has been really important. There's been a lot to take in and a lot of changes. Often these changes are coming from me as the pandemic lead for our emergency department. The compassion to understand where people are at and the stress they're under is important. I've tried to remember that people are complicated. You never know what someone is experiencing.
Compassion and humour are important. Humour is big in emergency medicine. It helps us get through and gives us something to bond over. From corny jokes to black humour, it's an underestimated aspect of how people debrief from stressful events.  
What is a change you've seen to the health system over the last few months that you are eager to see sustained?
People have really stepped up and come together to work with each other. I've seen this within our department and between specialties and it has contributed to renewed connections.
I think it has also highlighted the appropriate use of emergency care. It's very difficult to manage outpatient tests and follow-up with patients with chronic conditions in emergency. Obviously, we can help with acute conditions from a chronic condition but managing primary care from emergency is not ideal.
Have you heeded Dr. Henry's advice and avoided cutting your own hair?
My hair is so overdue. It was overdue before the pandemic so I've given up. Volunteers, including my mom, have sewed us surgical bonnets to keep droplets out of our hair. A nice bonus is that it covers your hair as well.
What do you wish more people knew about practicing medicine?
I wish people knew how deeply physicians care for their patients. I've seen conspiracy theories online about physicians being in the pocket of big pharma, government and corporations and it's demoralizing to read. Every physician I know went into medicine because they wanted to help people; they are healers at heart who care about their patients. I wish people understood how ubiquitous that feeling is amongst physicians.
People can be frustrated when we don't get to the bottom of a medical issue in one visit but they don't realize that physicians share their frustration. We want to figure it out too; we're on the same team.
#medicalstaffofislandhealth